AUGUST MEMO
Dear Parents/Guardians:
Please make note of the following for the month of August:
Wednesday, 8/15/18- School-wide Picture Day: Scholars must wear their school uniform for these pictures.  If you would like to purchase your scholar's picture, please send your scholar to school with a completed picture order form and the payment. Make checks payable to Pictures With Class.  If you submit an online order and payment, please send your scholar with a copy of the receipt to give to the photographer.  Picture packets and instructions will be sent home with your scholar(s).
Thursday, 8/30/18 – Free Dress Day: Sports Theme.  We welcome scholars to wear sports attire as long as it is school appropriate.  Please keep dress code in mind when choosing an outfit including that cleats, open toe sandals/shoes, spaghetti straps, and shorts that are above a scholar's fingertips when their hands are placed straight down are not to be worn.
Lastly, volunteer forms are now available in the front office. If you wish to volunteer for any school events, in the classroom, or come onto campus during school hours, please be sure to have a current volunteer form on file in the office.  Volunteer forms must be renewed every school year and may take up to 2 weeks to process.  In order to be an effective volunteer, we ask that childcare for young children be arranged when you plan on being present during instructional time in the classroom so that disruptions to the learning environment are minimized.  Volunteers must sign-in & out through the front office and must wear a visible school provided tag.  Examples of activities include: classroom celebrations, birthday celebrations, Harvest Festival, parent appreciation, award ceremonies, promotion ceremonies, science fair, and many more exciting events.  The safety of our scholars is of utmost importance and we thank you in advance for your cooperation with this.
If you have any questions, please feel free to contact the office at (760)948-4333.
Thank you,
LEPA Staff
POLICY REMINDER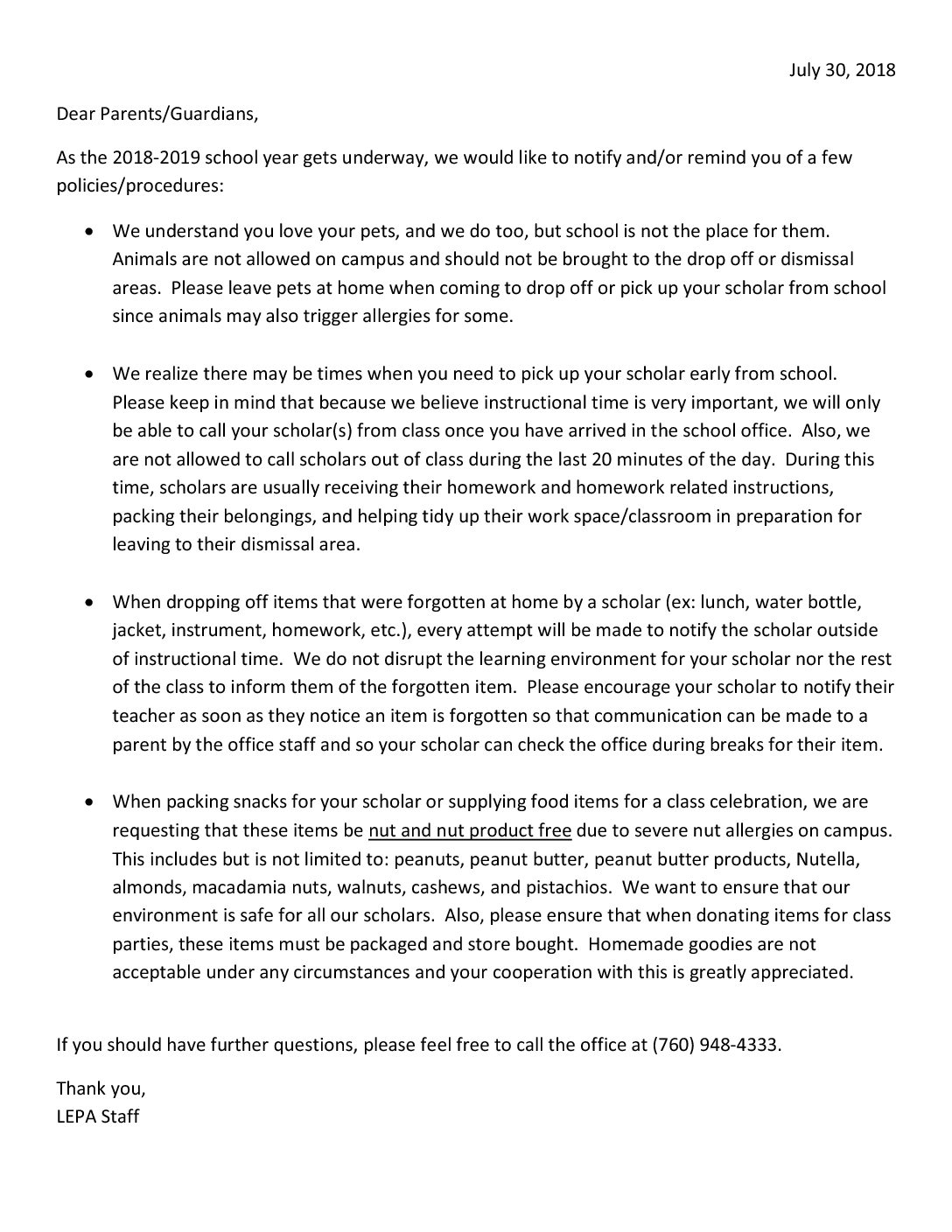 PARKING LOT MEMO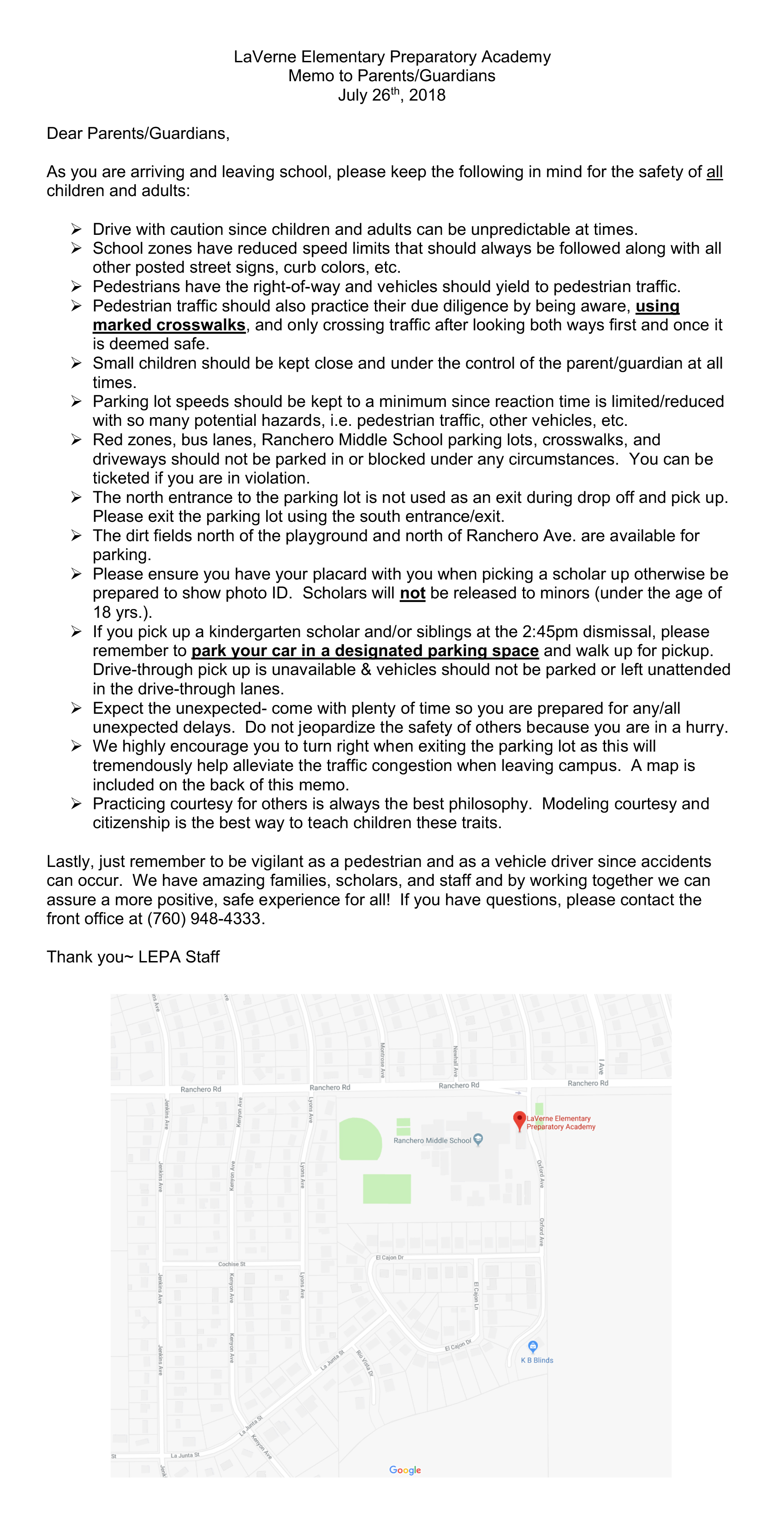 Welcome Letter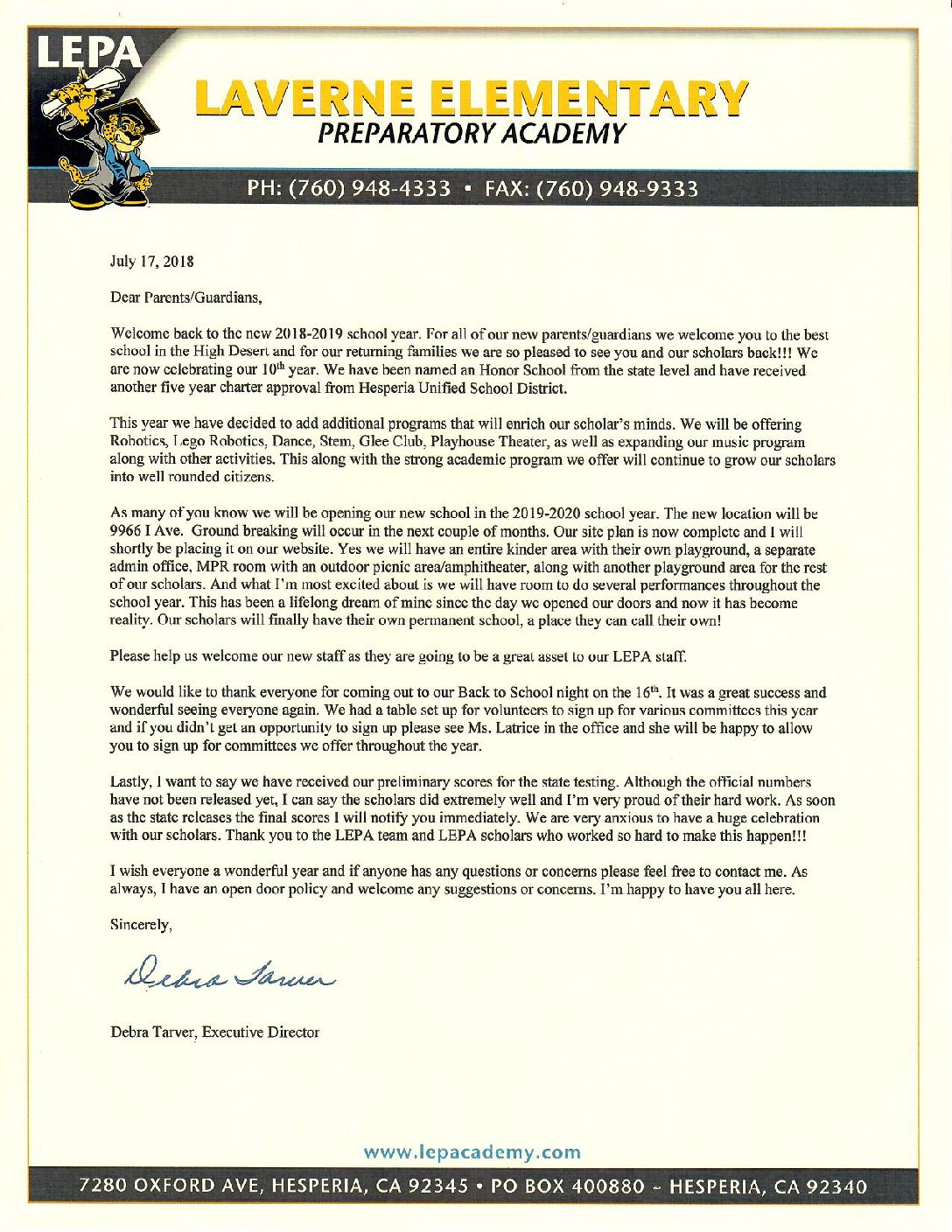 Info Sheet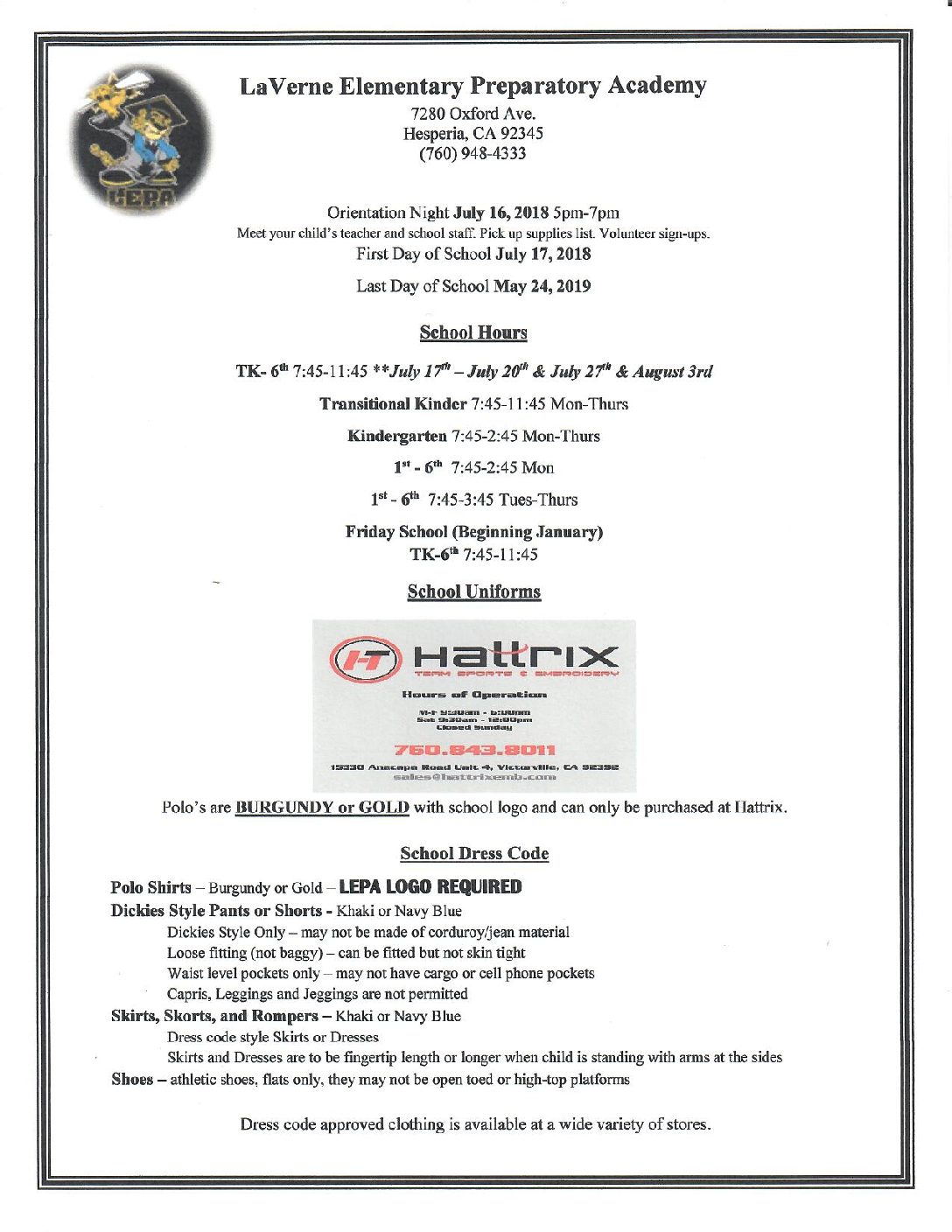 New School Memo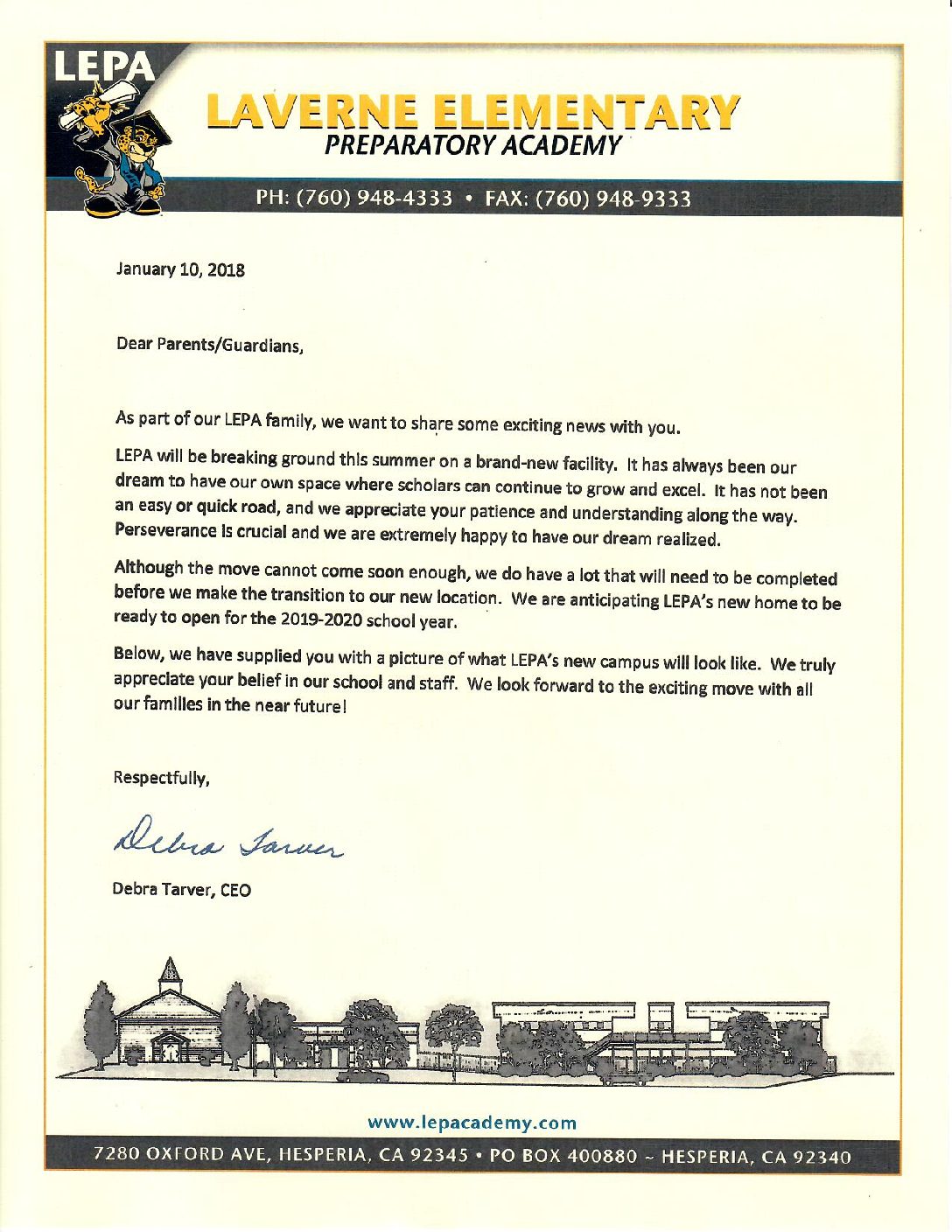 Legislation Info Memo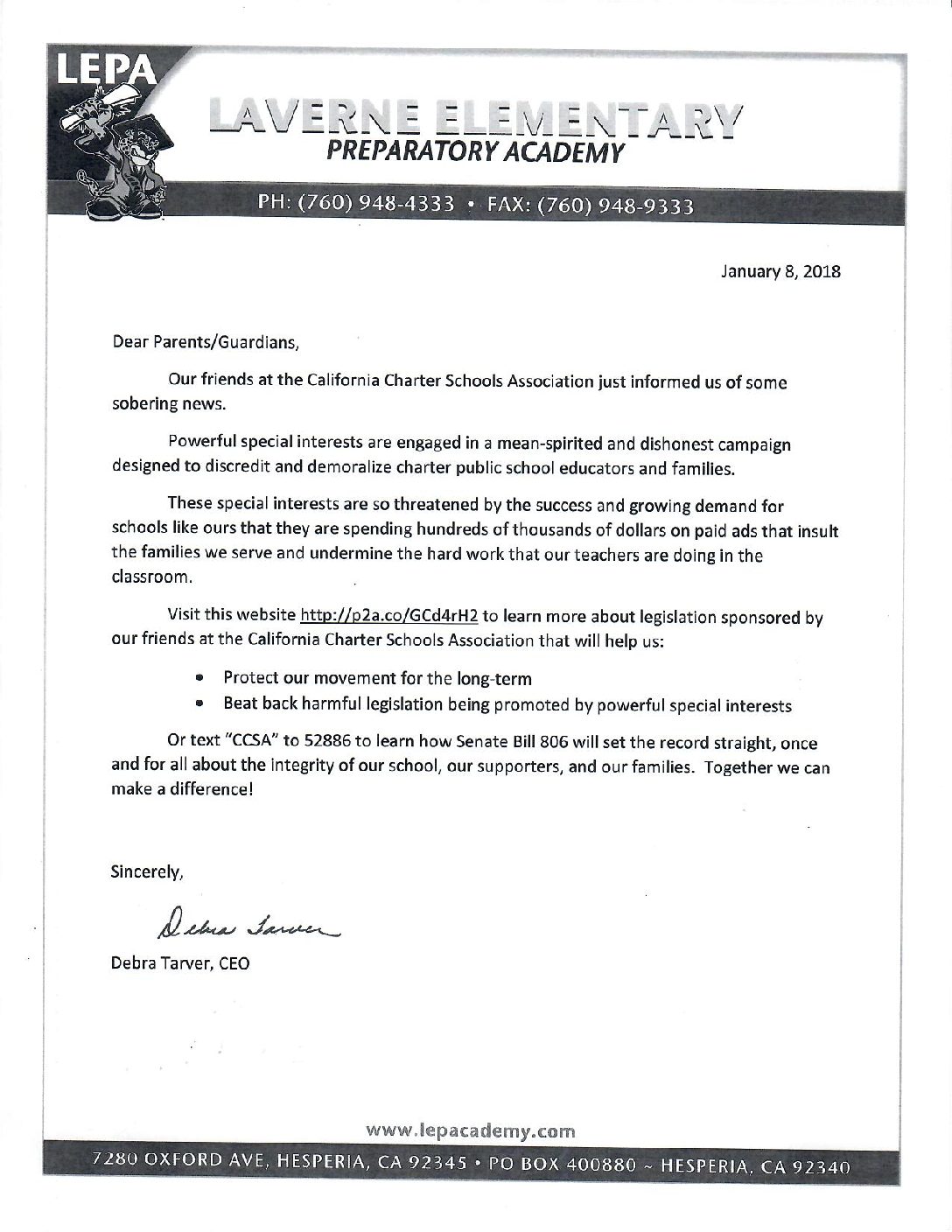 AUG  15
School-wide Picture Day
AUG 30
Free Dress Day:
Sports Theme