MARCH MEMO
Dear Parents/Guardians,
Please make note of the following for the month of April:
Tuesday, 4/9/19 State testing begins– Please ensure your scholar is getting plenty of sleep nightly, eating breakfast each morning, and absences are minimized to help them be ready to do their best! Testing is untimed and therefore testing end time in any given classroom varies and is not predictable.  Please keep in mind that the office is unable to interrupt testing or call classrooms when testing is occurring.  Check with your scholar(s) teacher for their specific testing dates. Pacific Fundraiser Delivery: Items will be sent home with scholar(s) at the end of the day.
Monday, 4/22/19 Possible Snow Day– If this does remain a snow day, then campus will be closed.
Friday, 4/26/19 Free Dress Day– Please keep dress code in mind when choosing an outfit.
If you should have any further questions, please feel free to contact the front office at (760) 948-4333.
Thank you,
LEPA Staff
POLICY REMINDER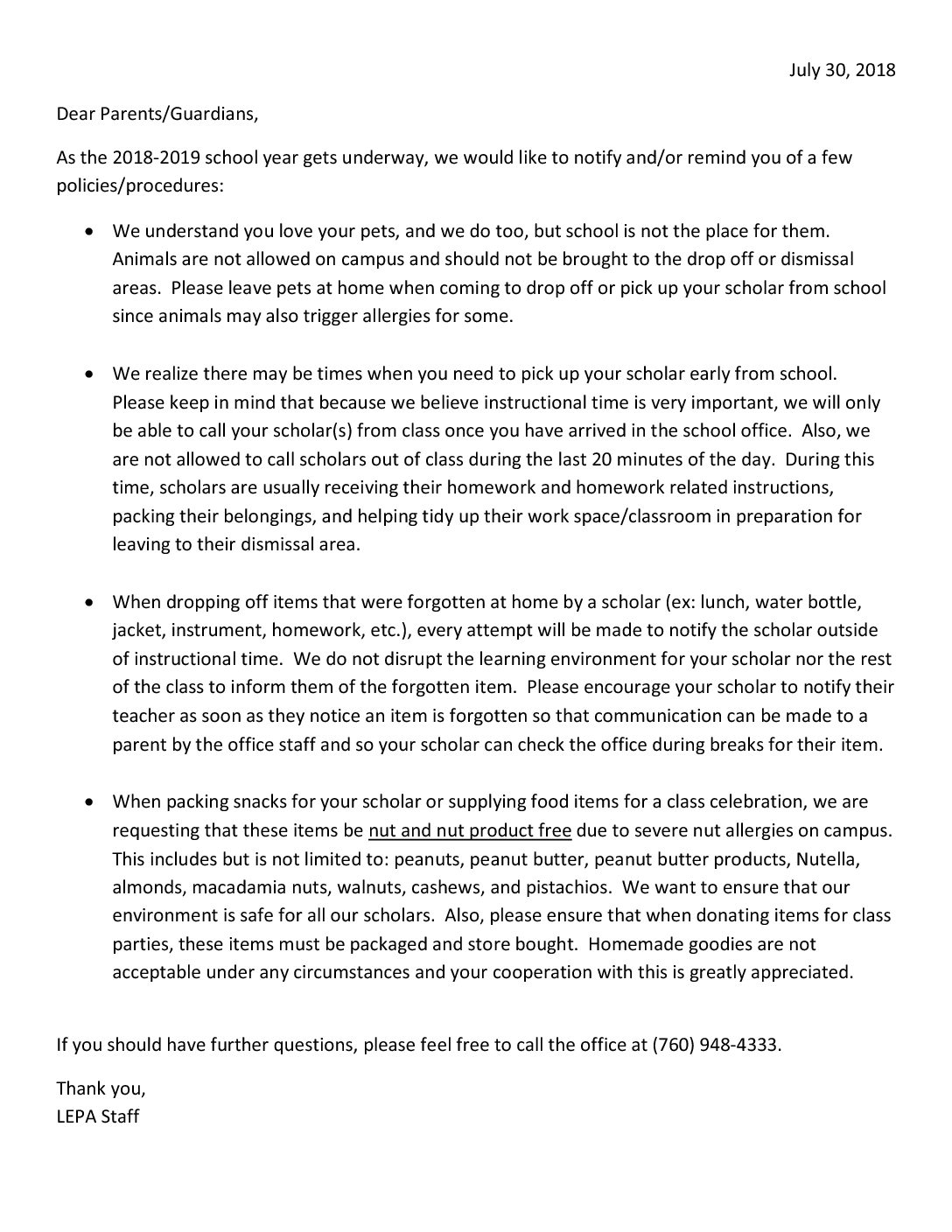 PARKING LOT MEMO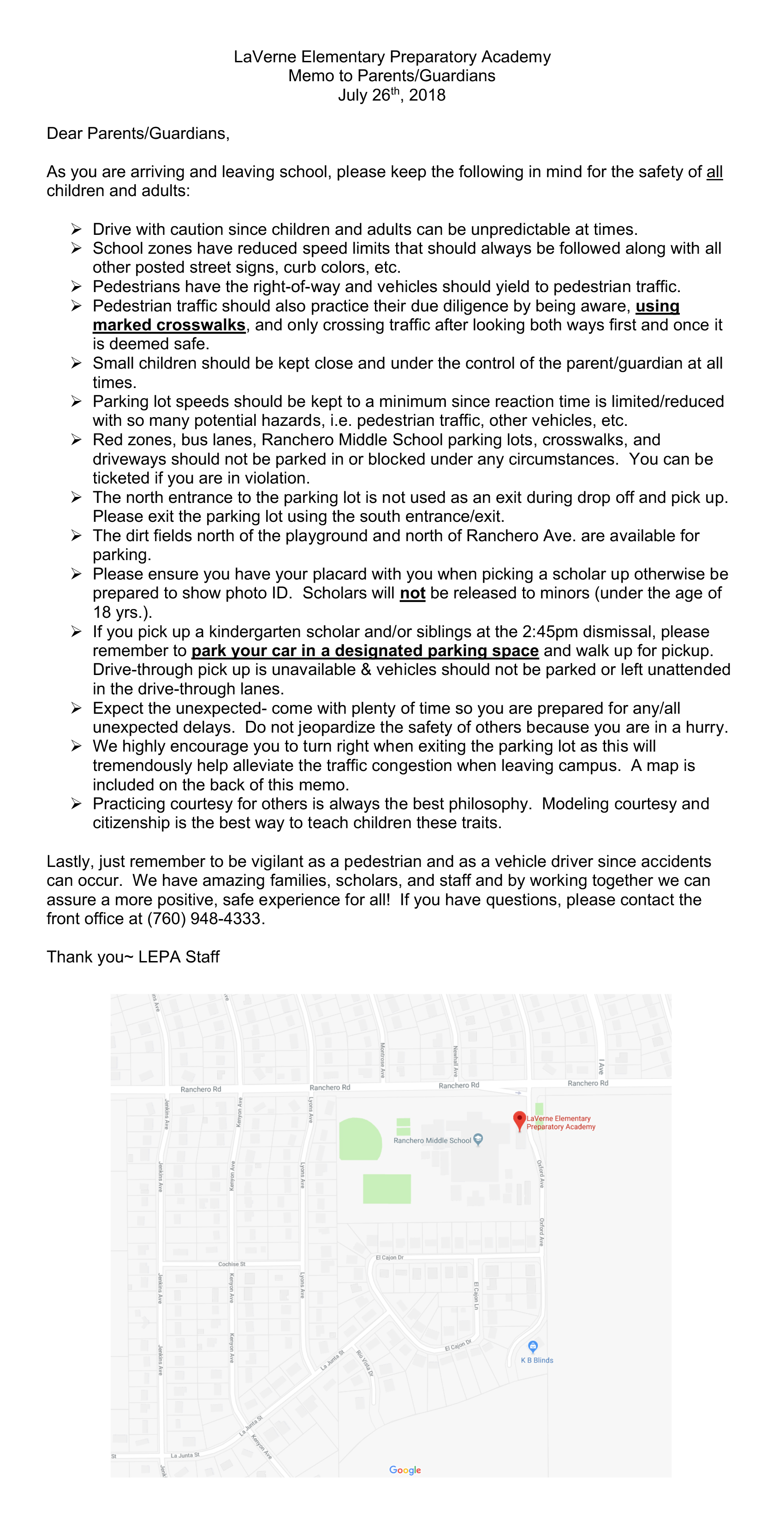 Welcome Letter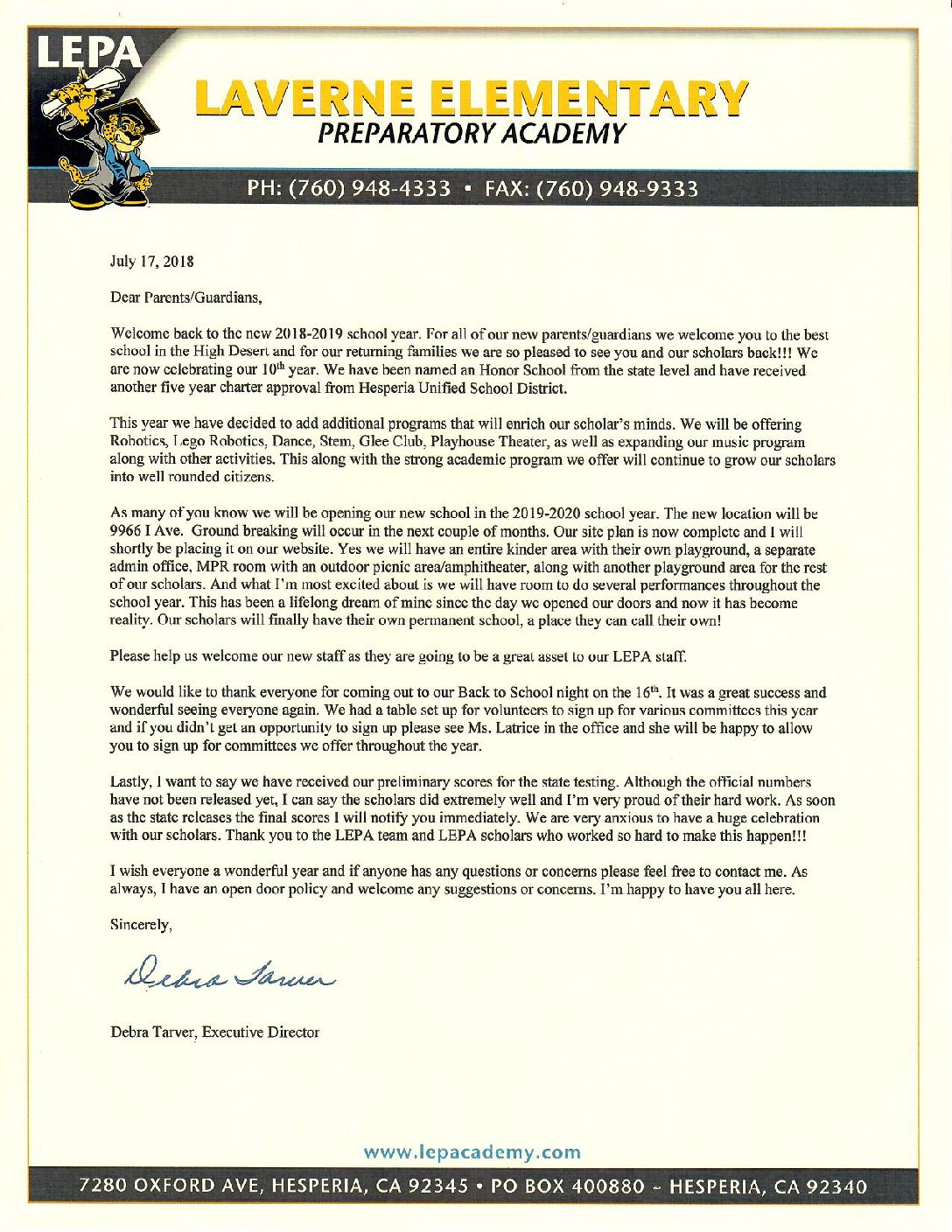 Info Sheet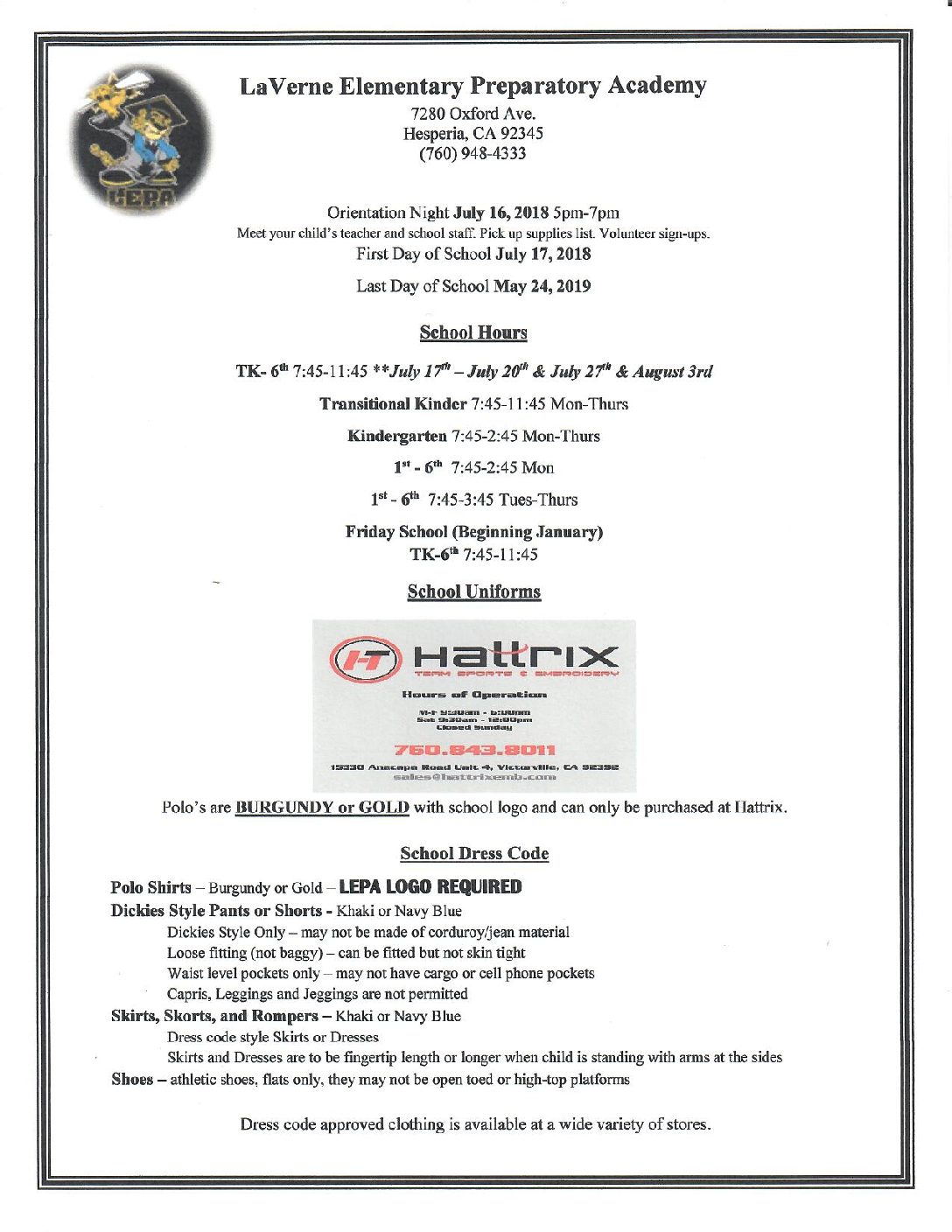 New School Memo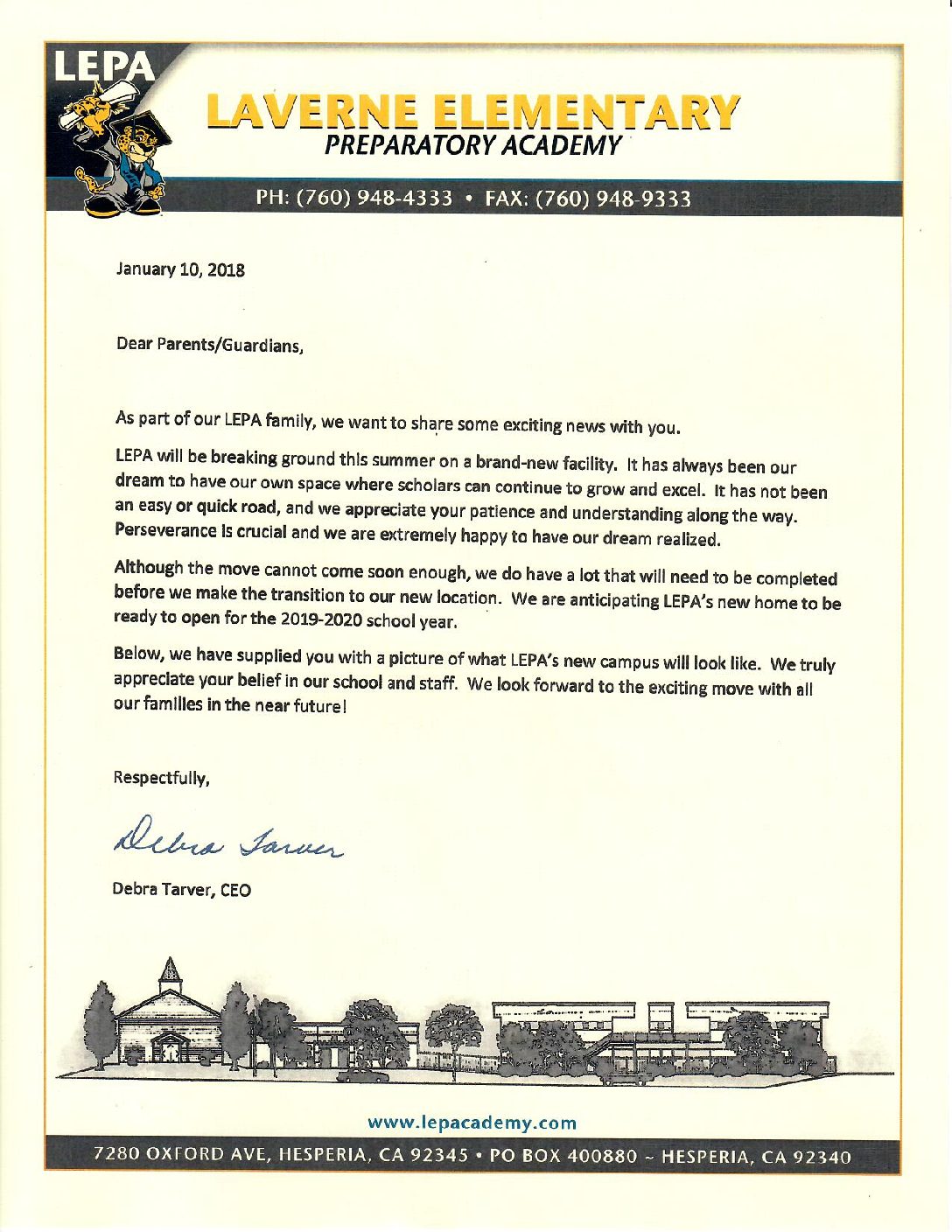 Legislation Info Memo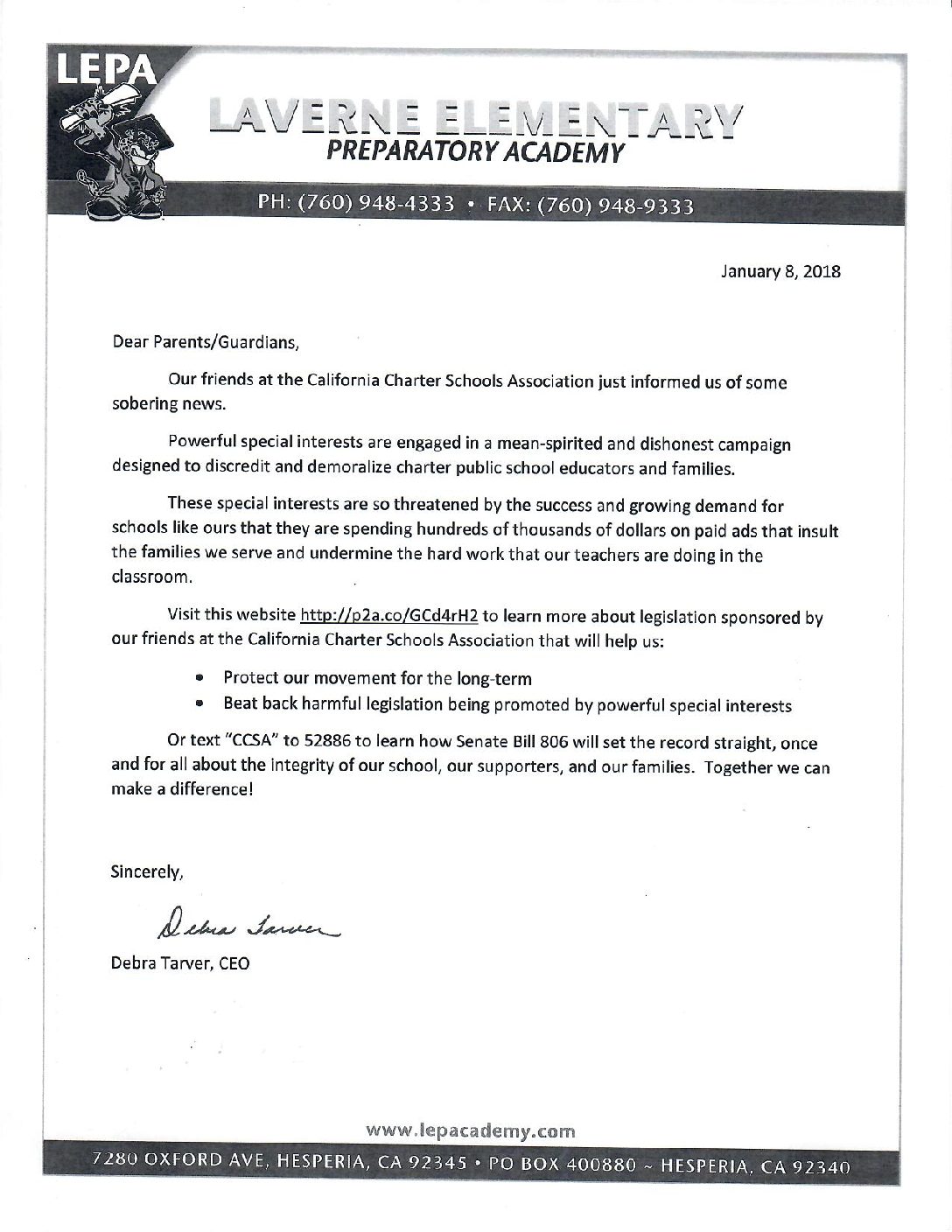 APR  09
*State testing begins
*Pacific Fundraiser Delivery
APR  22
Possible Snow Day