LEPA NEWS
NO SCHOOL 9/3 (FRIDAY) 9/6 (MONDAY)
9/7-9/10 EARLY DISMISSAL
FIRST DAY OF SCHOOL IS MONDAY, JULY 19th.
Monday, July 19th – Friday, July 23rd – NOON DISMISSAL
March 19, 2021

Dear Parents & Guardians,

This is just a reminder that Hybrid Learning will begin following Spring Break on March 29th.  We are looking forward to seeing your child soon! Please be reminded that school will begin at 1 pm on your assigned hybrid day. Scholars will be welcomed on campus beginning at 12:45 pm.  Please remember to complete the COVID checklist of symptoms before bringing your child on campus. Lastly, if you plan to travel out of state or out of the country, your child must quarantine for 10 days before coming on campus.  Please notify the office so that we can establish a proper return date.

Have a safe and restful Spring Break! We can't wait to see our wonderful scholars!!
CALENDAR CHANGE MEMO 8/13/21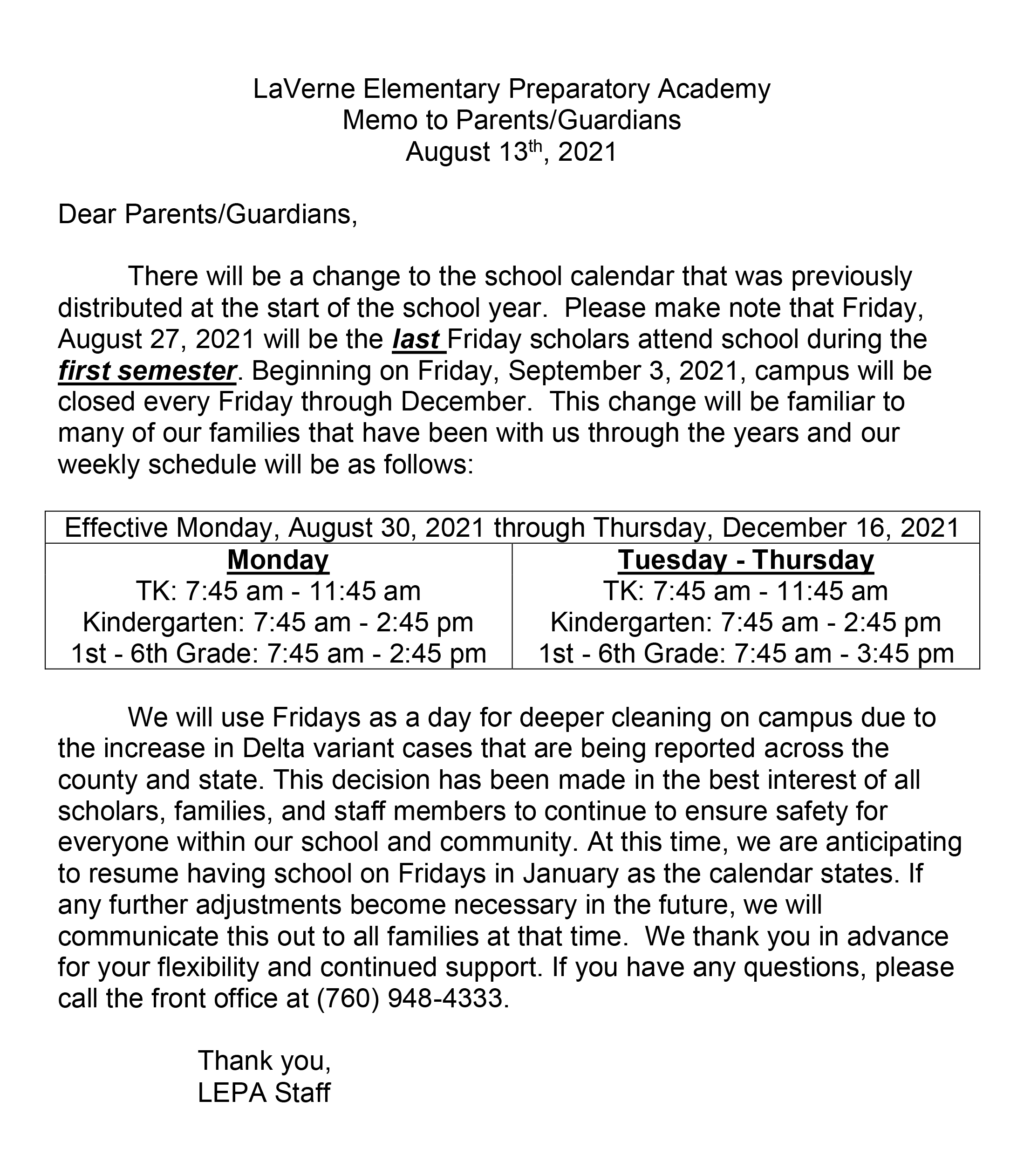 AUG 3-5
Chromebook Distribution
AUG 6
First Day of School