SEPTEMBER MEMO
Dear Parents/Guardians,
Please make note of the following for the month of September:
Monday, 9/2/19- Campus will be closed in observance of Labor Day.
Tuesday – Thursday, 9/3/19 – 9/5/19 Minimum Day Schedule / Conference Week. During this week, school will dismiss at 11:45 am. TK and Kinder will dismiss at 11:30 and all other grades will come out at 11:40 a.m. Please be prompt in picking up your scholars.
Monday, 9/9/19- Canned food drive begins. Scholars are encouraged to bring in canned food or boxed good items to earn Harvest Festival tickets (each item = 1 ticket).  These items will be put into Food Baskets that will be given to families in need the week prior to Thanksgiving.  Please check expiration dates since we will not be accepting items that have expired. The canned food drive will continue through Thursday, 10/3/19.
Tuesday, 9/10/19- Harvest Festival Meeting: 8:30 a.m. in the Lunchroom.
Thursday, 9/26/19- Free Dress Day: Please keep dress code in mind when choosing an outfit including that open toe sandals/shoes, spaghetti straps, and shorts that are above a scholar's fingertips when their hands are placed straight down are not to be worn.
If you have any questions, please feel free to contact the office at (760)948-4333.
Thank you,
LEPA Staff
GROUNDBREAKING MEMO
Dear Parent/Guardians,
We have been given final confirmation that LEPA's official groundbreaking ceremony has been scheduled for this Friday, May 17, 2019 at 11:00am.  This has been a long-awaited event and we are very excited.  We look forward to sharing pictures and details of this occasion along with the progress of our new site with you.  Once the Grand Opening Ceremony is scheduled, we hope you will be able to join us in the momentous celebration.  We thank you for your continuous support and look forward to our continued success.
Sincerely,
Ms. Tarver
POLICY REMINDER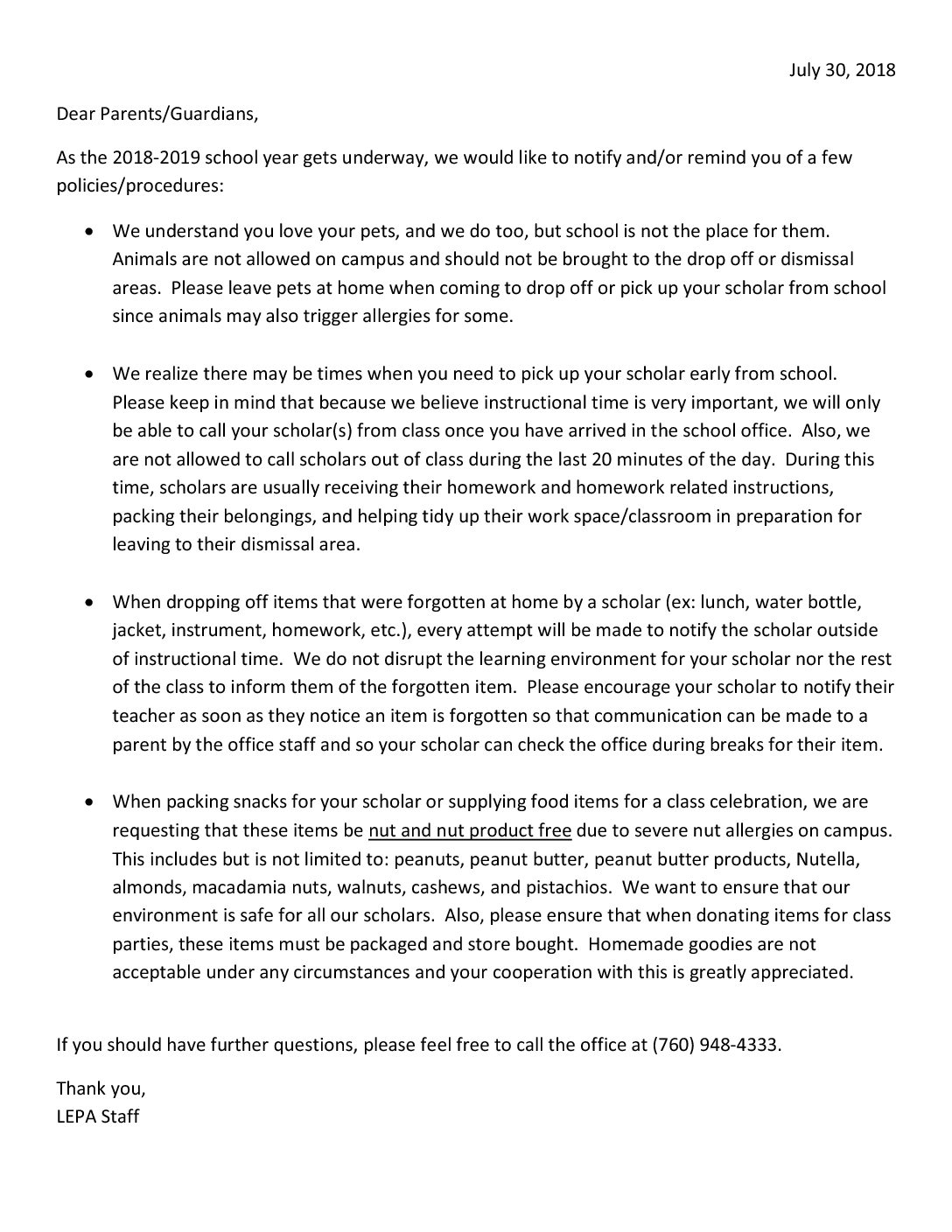 EMERGENCY KIT MEMO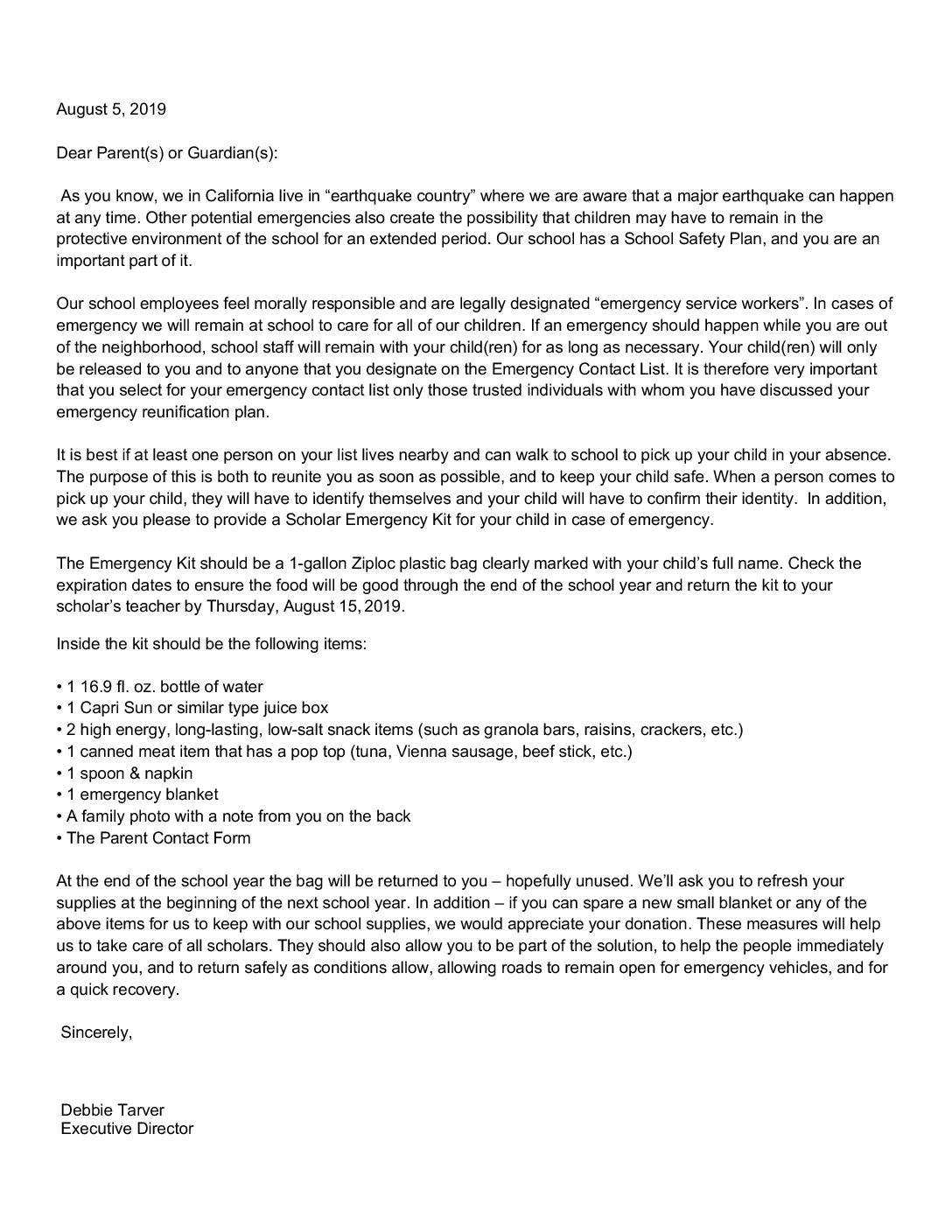 PARKING LOT MEMO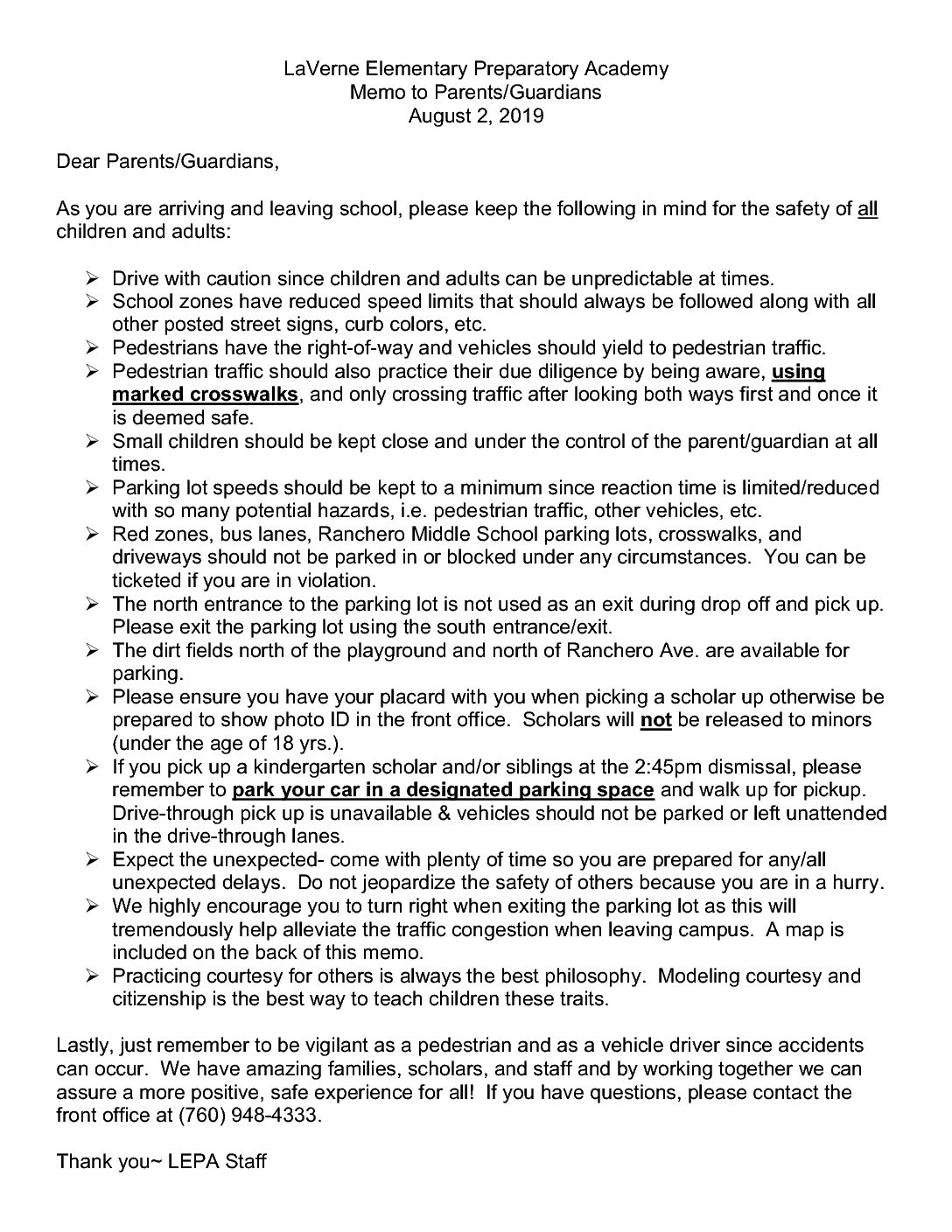 Welcome Letter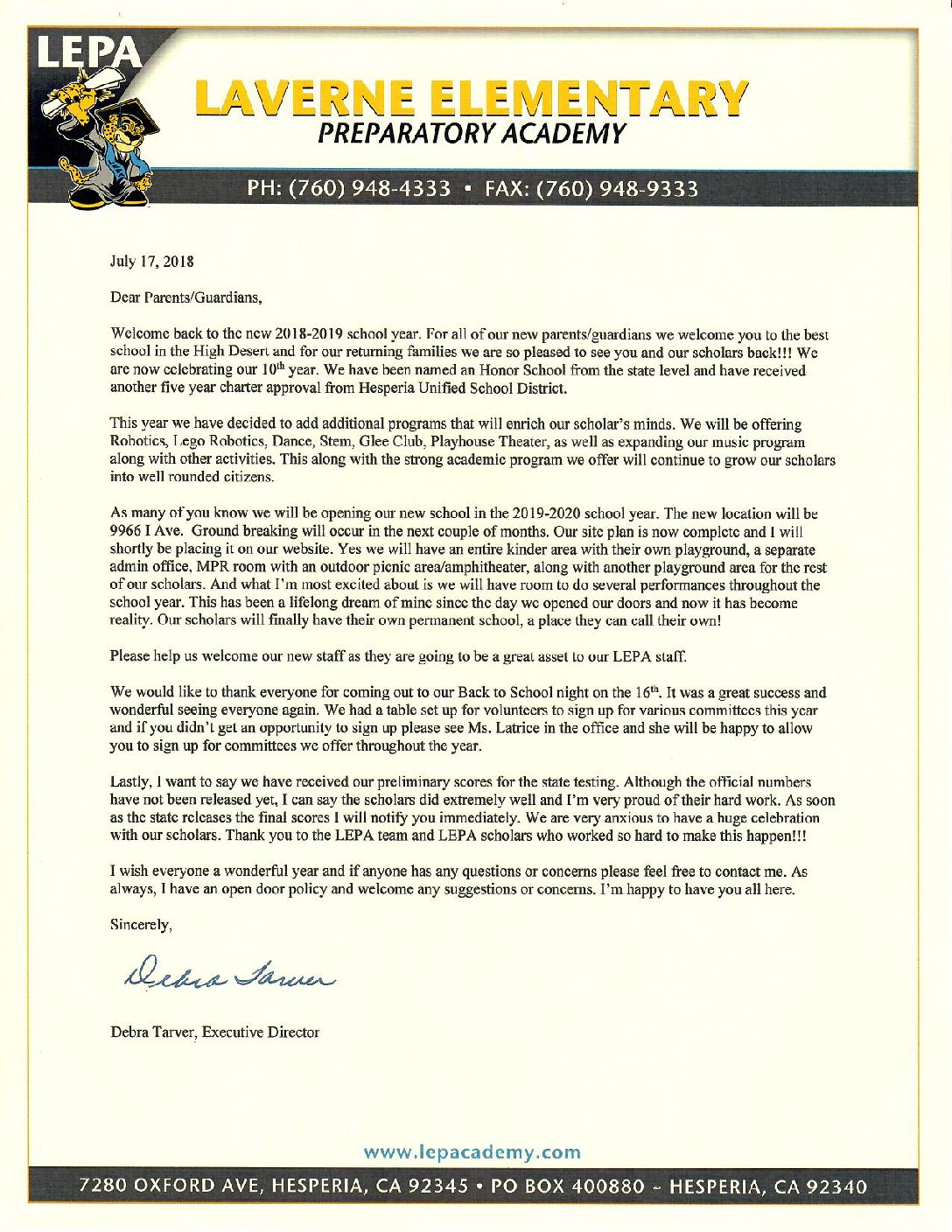 Info Sheet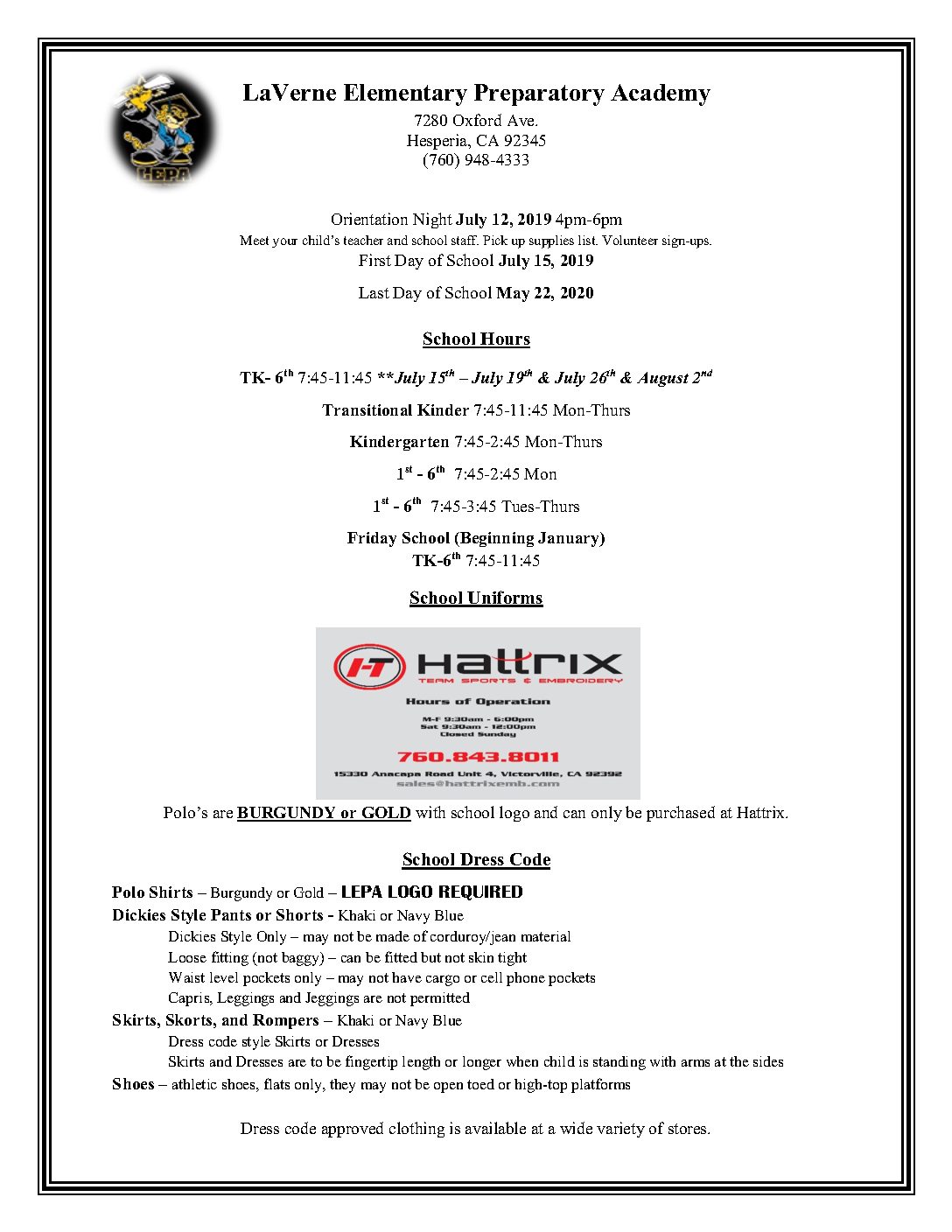 New School Memo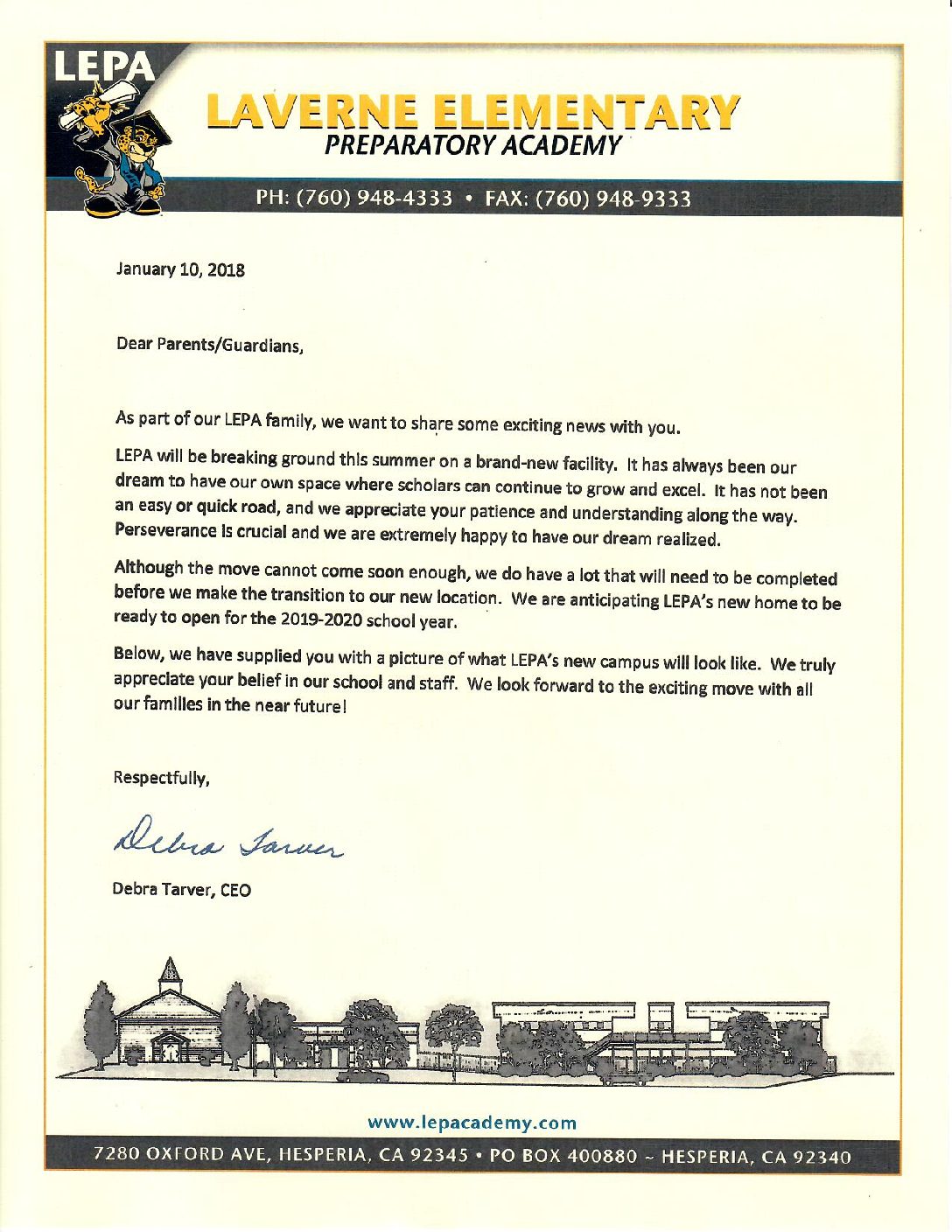 Legislation Info Memo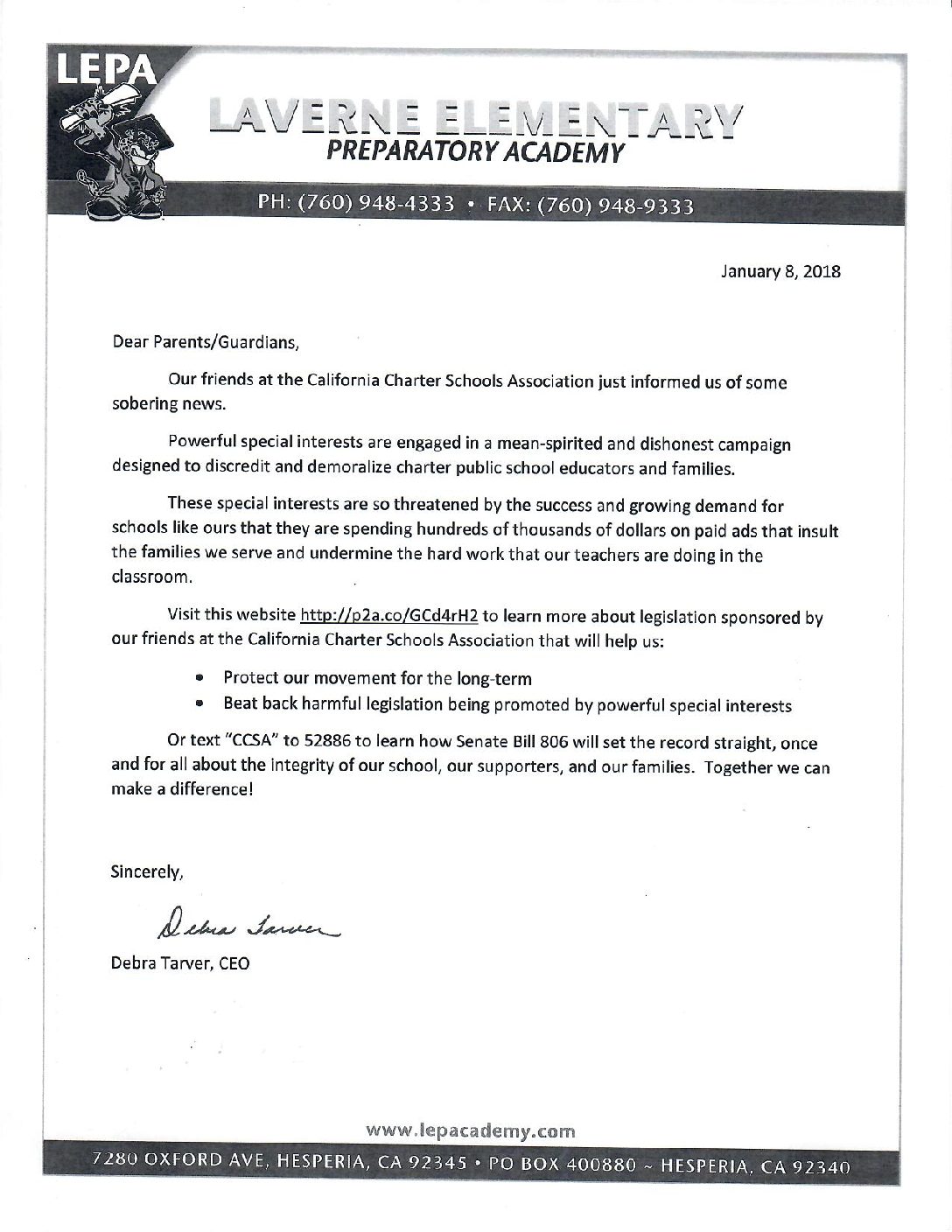 SEP  02
Labor Day
Campus closed
SEP  03-05
Minimum Day Schedule /
Conference Week
SEP  09
Canned food drive begins
Sep 10
Harvest Festival Meeting
8:30 am (Lunchroom)