JANUARY MEMO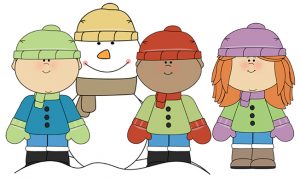 Dear Parents/Guardians,
Welcome back to school!  Hopefully you had a wonderful winter break with plenty of quality family time and relaxation!  These are the upcoming events for the month of January:
Friday, 1/11/19- School-wide minimum days on Fridays begin.School hours every Friday for ALL grade levels are 7:45am to 11:45am through the remainder of the school year.  Please be prompt when coming for dismissal.
Monday, 1/21/19- Martin Luther King Jr. Holiday: Campus is closed.
Friday, 1/25/19- Free Dress Day. Please keep dress code in mind when choosing an outfit.
Lastly, we are in cold and flu season. Please dress scholars appropriately for the various weather conditions and remind your scholar(s) of proper health and hygiene practices.
We hope all our families have a wonderful and safe holiday season! If you have questions, please contact the front office at (760)948-4333.
Thank you,
LEPA Staff
POLICY REMINDER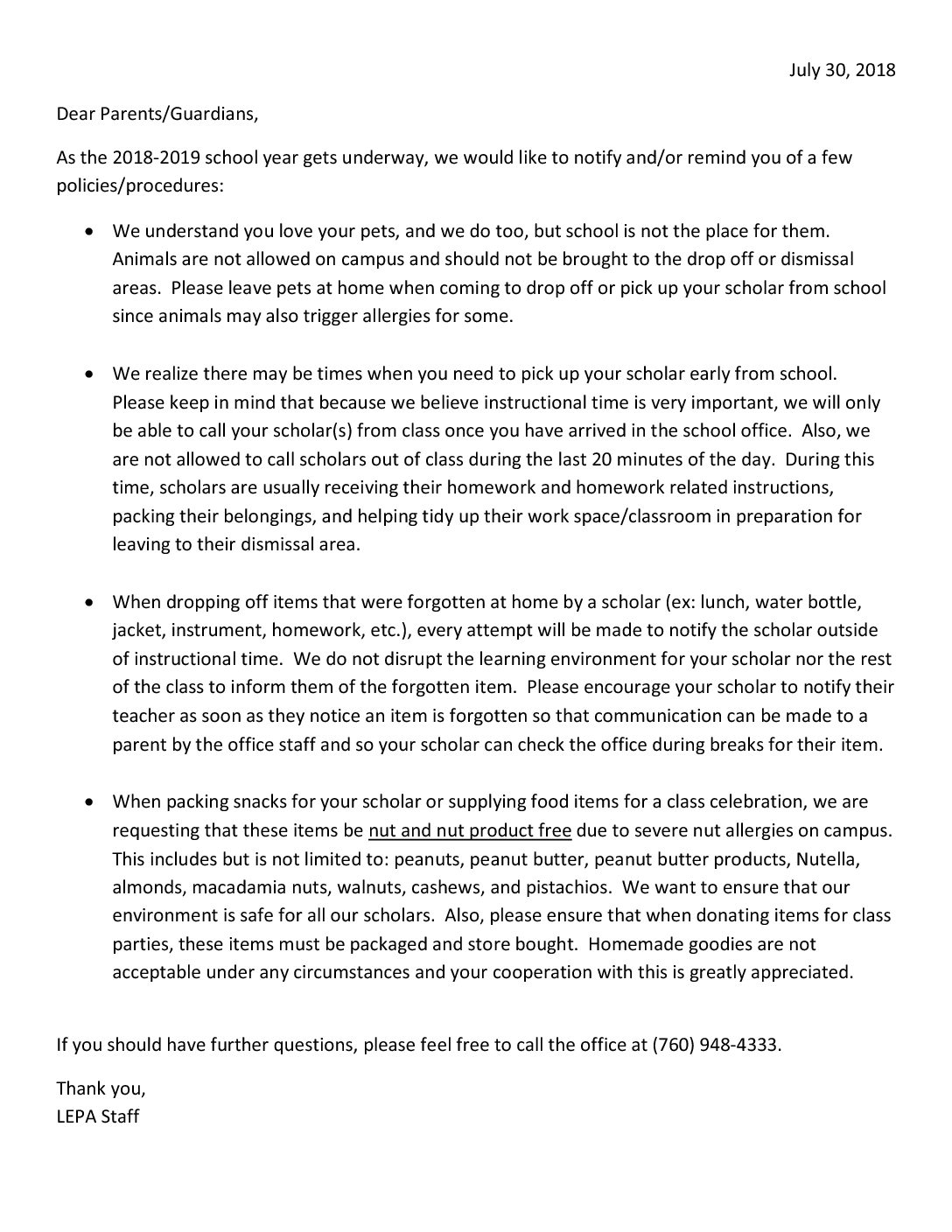 PARKING LOT MEMO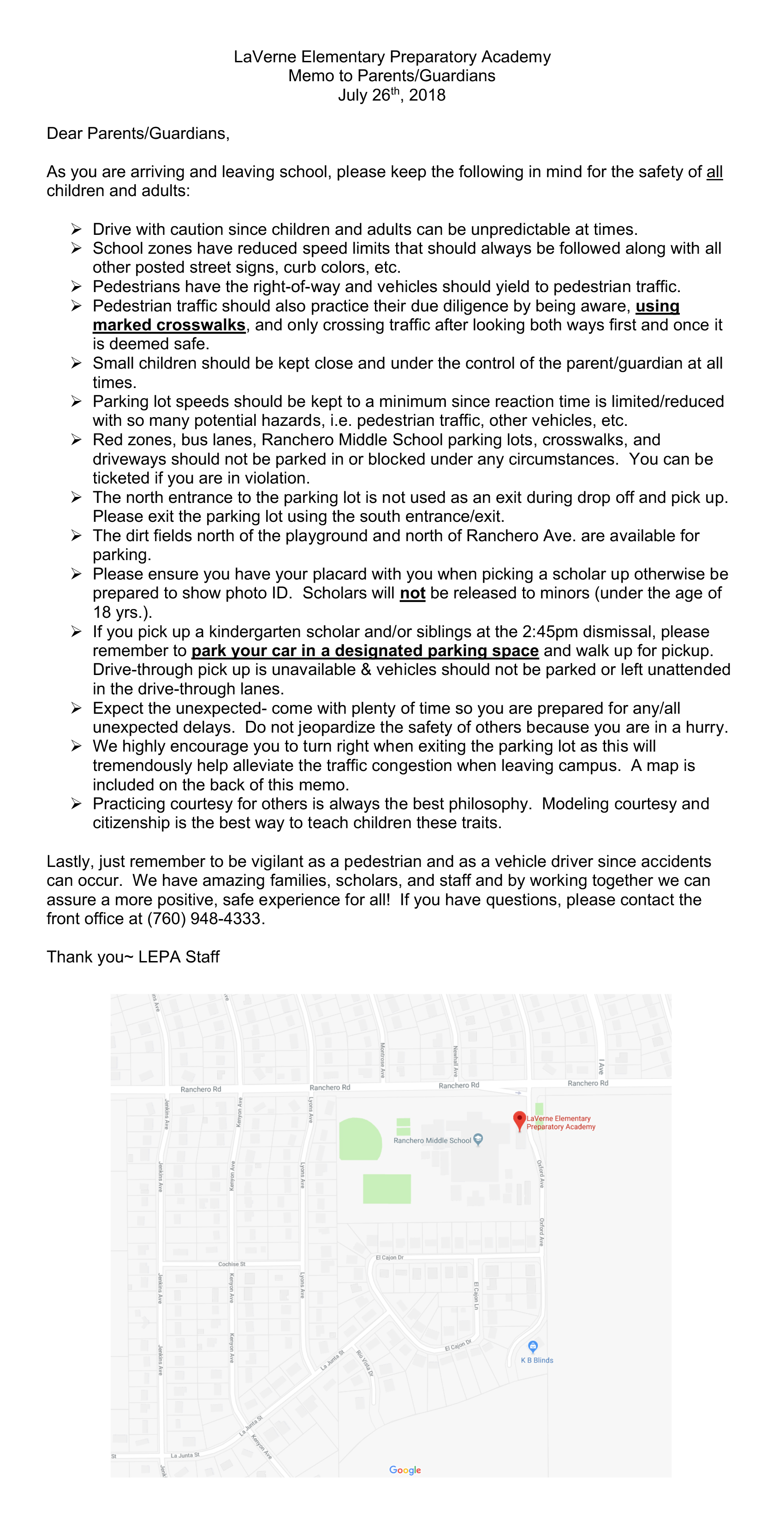 Welcome Letter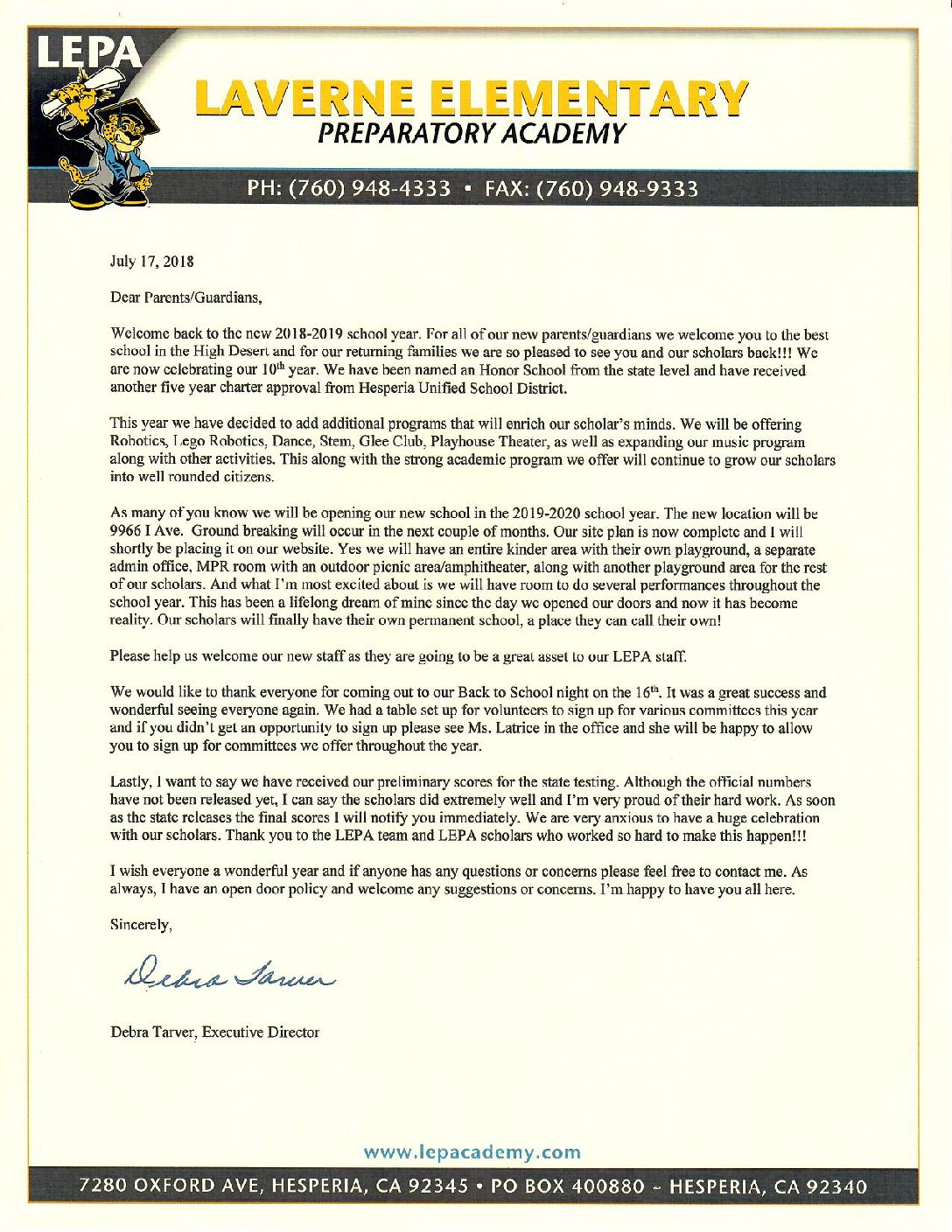 Info Sheet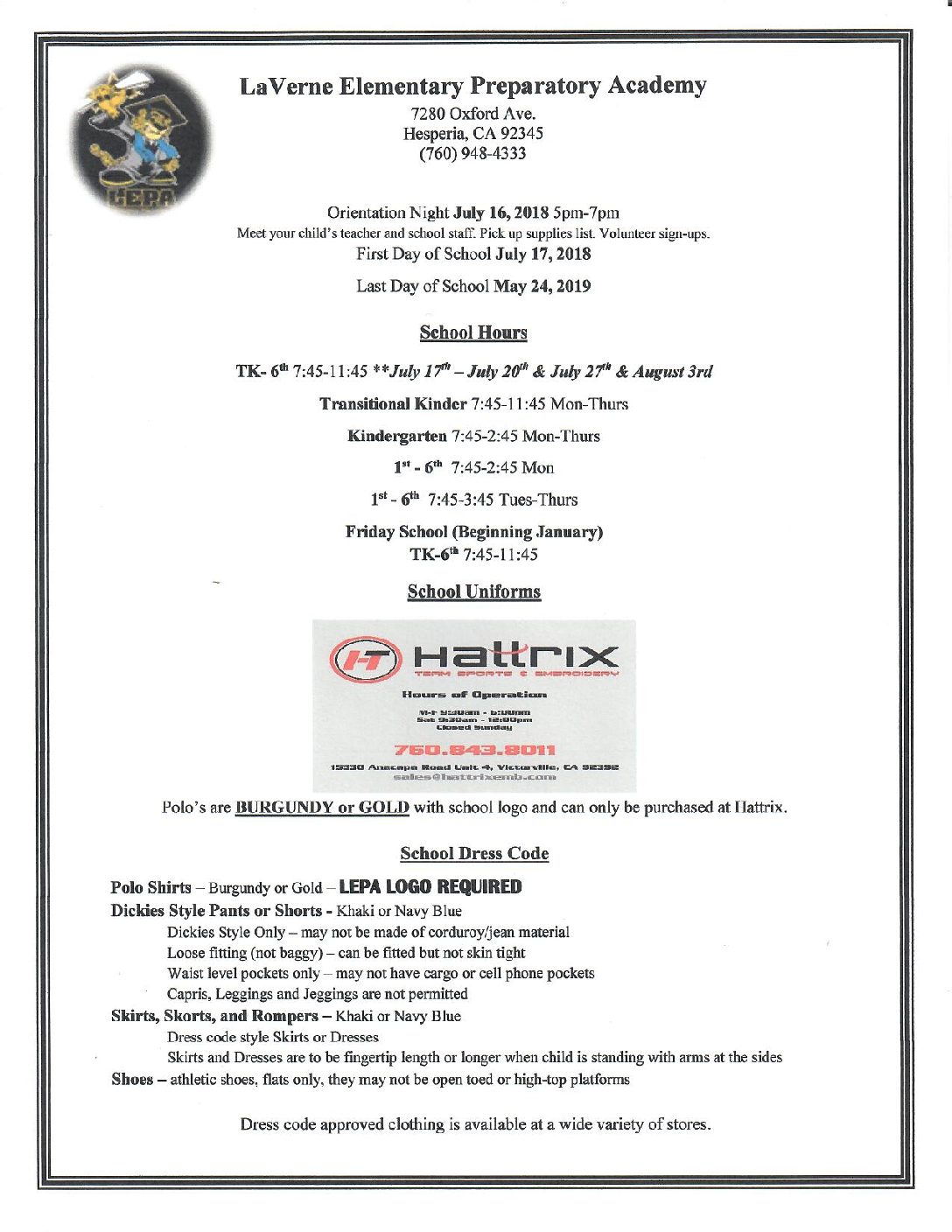 New School Memo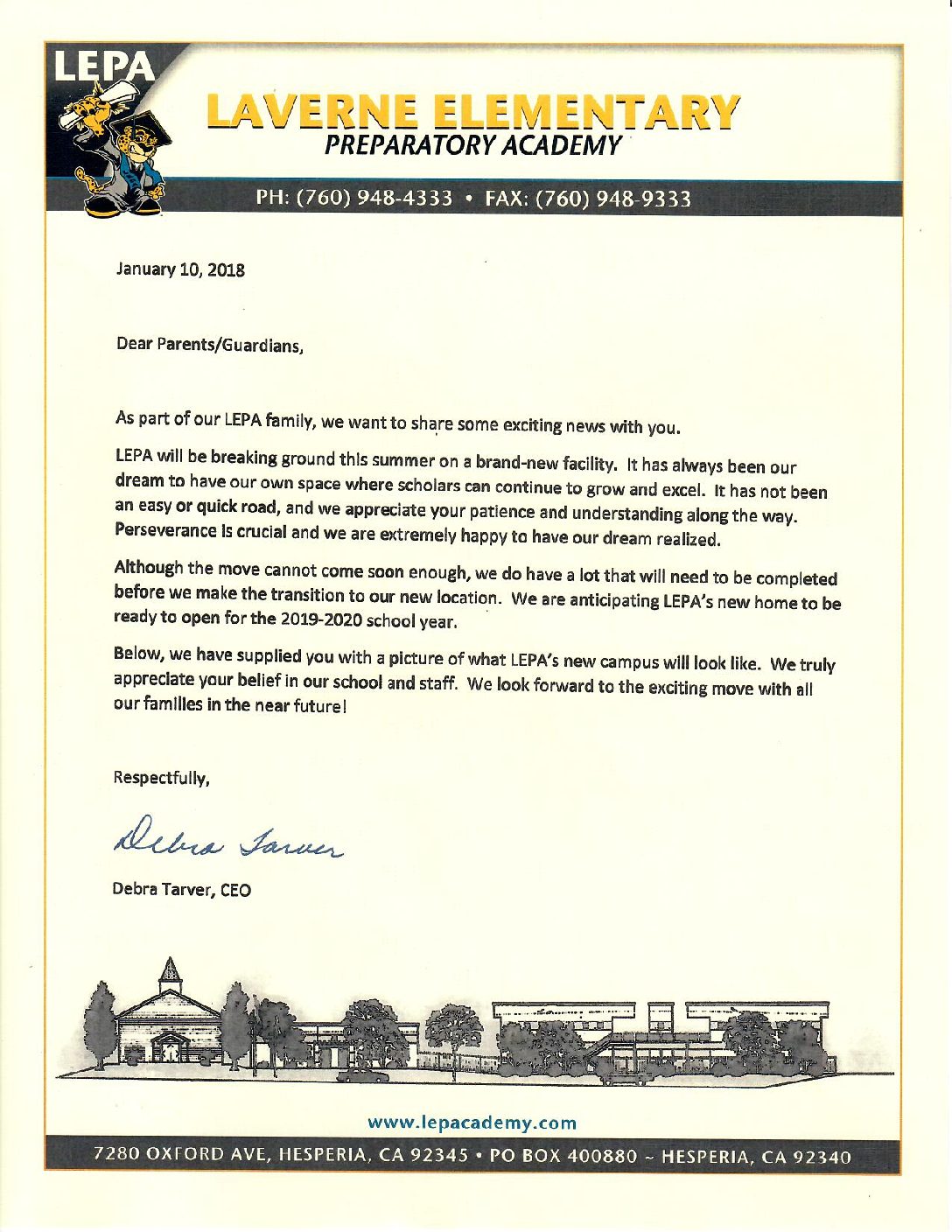 Legislation Info Memo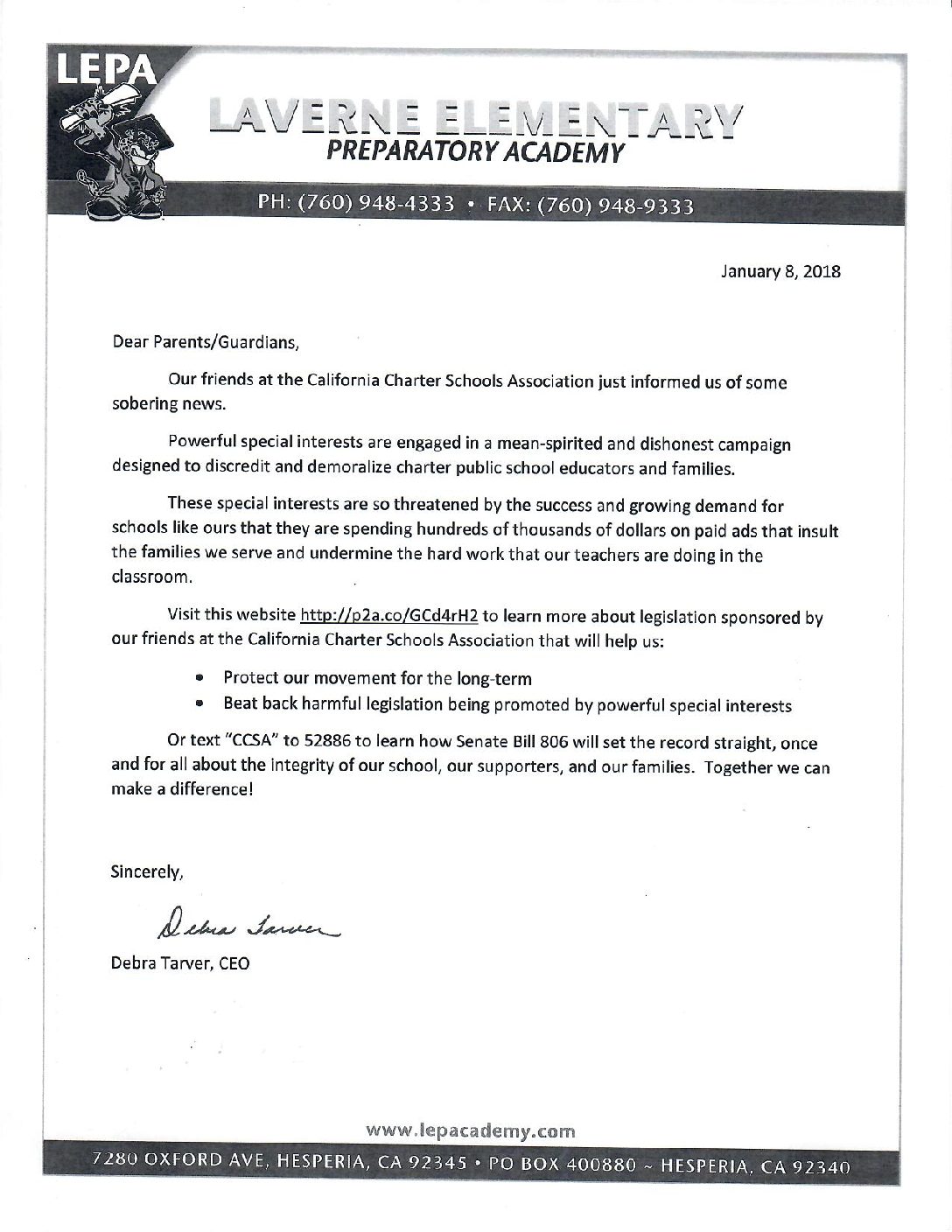 JAN  21
Martin Luther King Jr. Holiday
Campus is closed.