APRIL MEMO
Dear Parents/Guardians,
Please make note of the following for the month of April:
Wednesday, 4/4/18 Hot Lunch Menu Change- The hot lunch program will be serving mini corn dogs, sweet maple butter carrots, blended fruit juice, and a choice of milk.
Tuesday, 4/10/18 State testing begins- Please ensure your scholar is getting plenty of sleep nightly, eating breakfast each morning, and absences are minimized to help them be ready to do their best!  Testing is untimed and therefore testing end time in any given classroom varies and is not predictable.  Please keep in mind that the office is unable to interrupt testing or call classrooms where testing is occurring.
Friday, 4/27/18 Free Dress Day- Please keep dress code in mind when choosing an outfit.
Monday, 4/30/18 Possible Snow Day- If this does remain a snow day, then campus will be closed and the items on the lunch menu will not be served.
If you should have any further questions, please feel free to contact the front office at (760) 948-4333.
Thank you,
LEPA Staff
New School Memo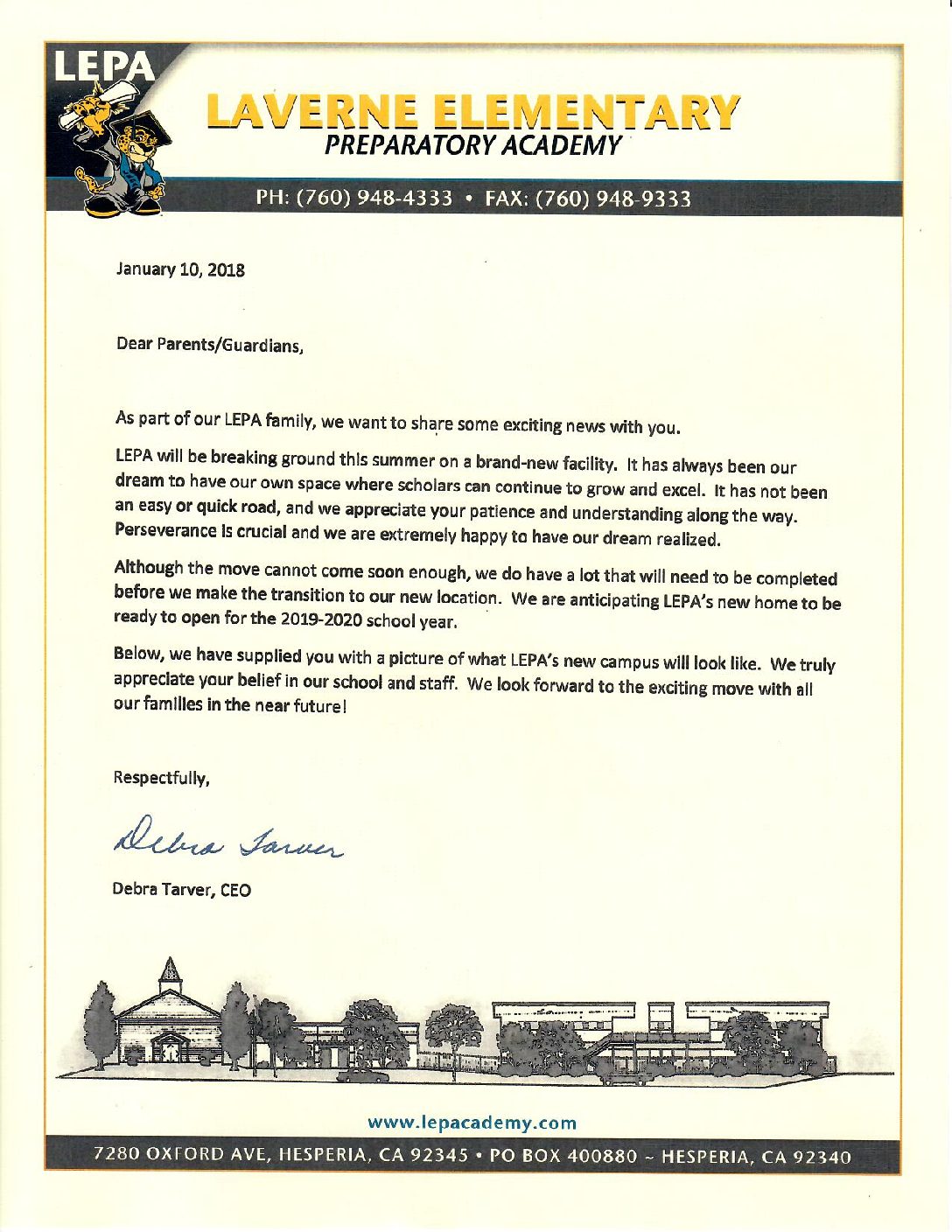 Legislation Info Memo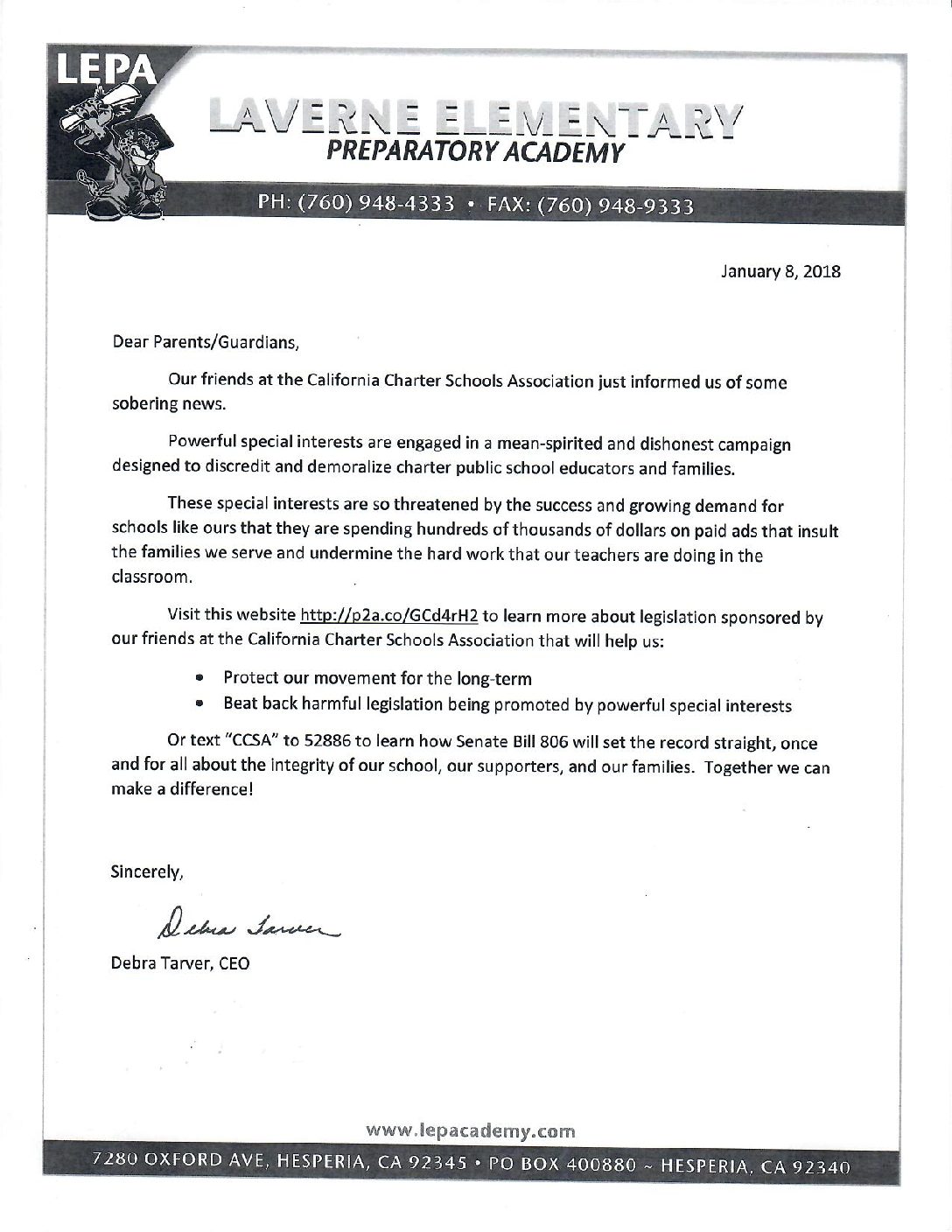 APR  04
Hot Lunch Menu Change
APR  10
State testing begins
APR  30
Possible Snow Day