FEBRUARY MEMO
Dear Parents/Guardians,
Please make note of the following for the month of February:
Tuesday, 2/6/18 through Tuesday, 2/20/18- Pacific Fundraiser: Fundraiser packets will come home with your scholar(s).  All orders and payments need to be returned to school on Tuesday, 2/20/18.  Delivery of fundraiser items will be on Tuesday, 3/13/18.
Friday, 2/9/18- LEPA vs. DTPA Spelling Bee at 1:30pm in the lunchroom. Please arrive by 1:00pm wearing your LEPA uniform.
Monday, 2/12/18- Lincoln's Birthday: Campus is closed.
Monday, 2/19/18- President's Day: Campus is closed.
Friday, 2/23/18- Free Dress Day: Please keep dress code in mind when choosing an outfit.
As a reminder, sweatpants are not acceptable uniform pants. Also, spiked hair, faux-hawks, mohawks, and dyed/colored hair (this includes temporary coloring) are not permissible.
Lastly, please do not allow your scholar to bring electronic devices to school. Please note that this includes but is not limited to iPads, cell phones, and watches that have the ability to function as phones, cameras, GPS tracking devices, voice recorders, video games, etc.
If you should have any further questions, please feel free to contact the front office at (760) 948-4333.
Thank you,
LEPA Staff
New School Memo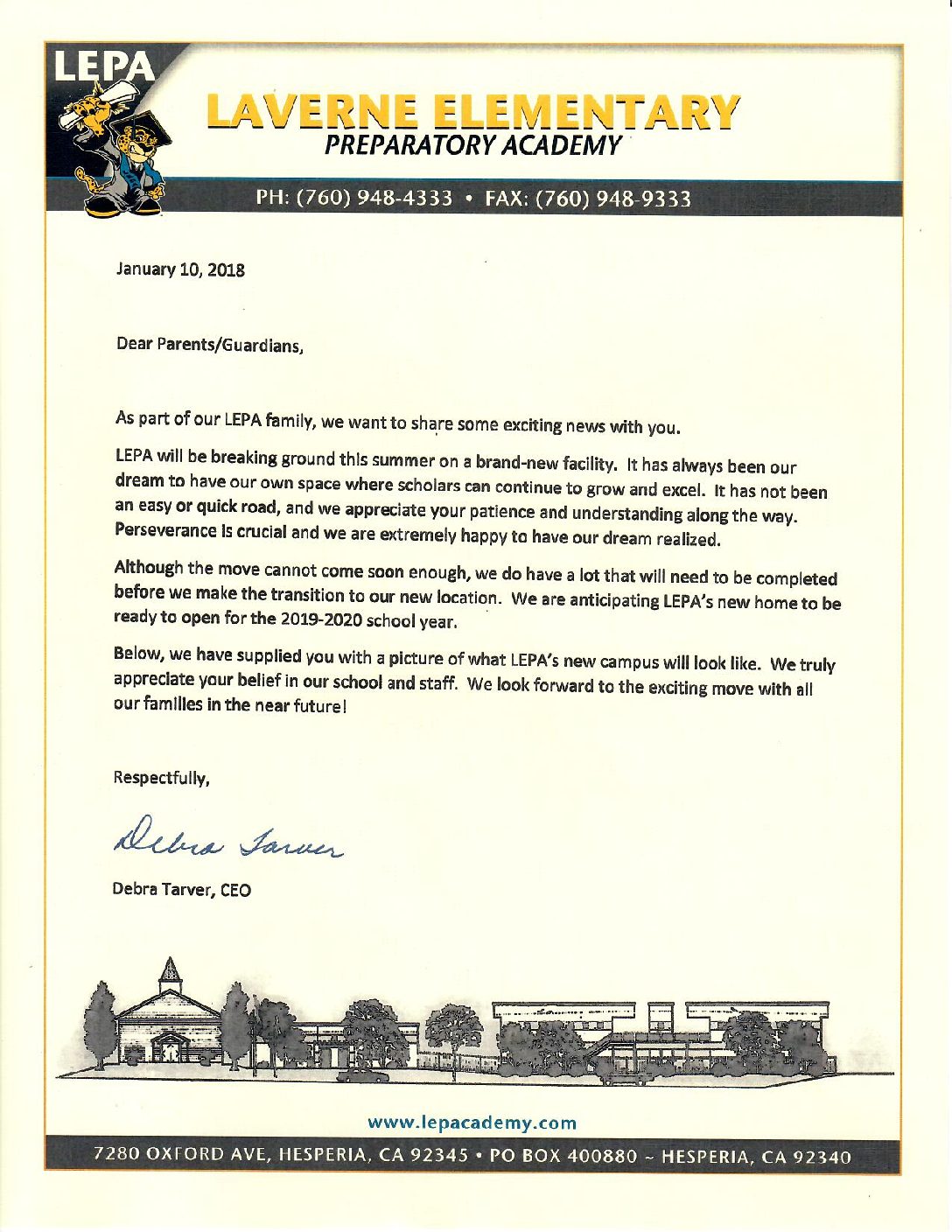 Legislation Info Memo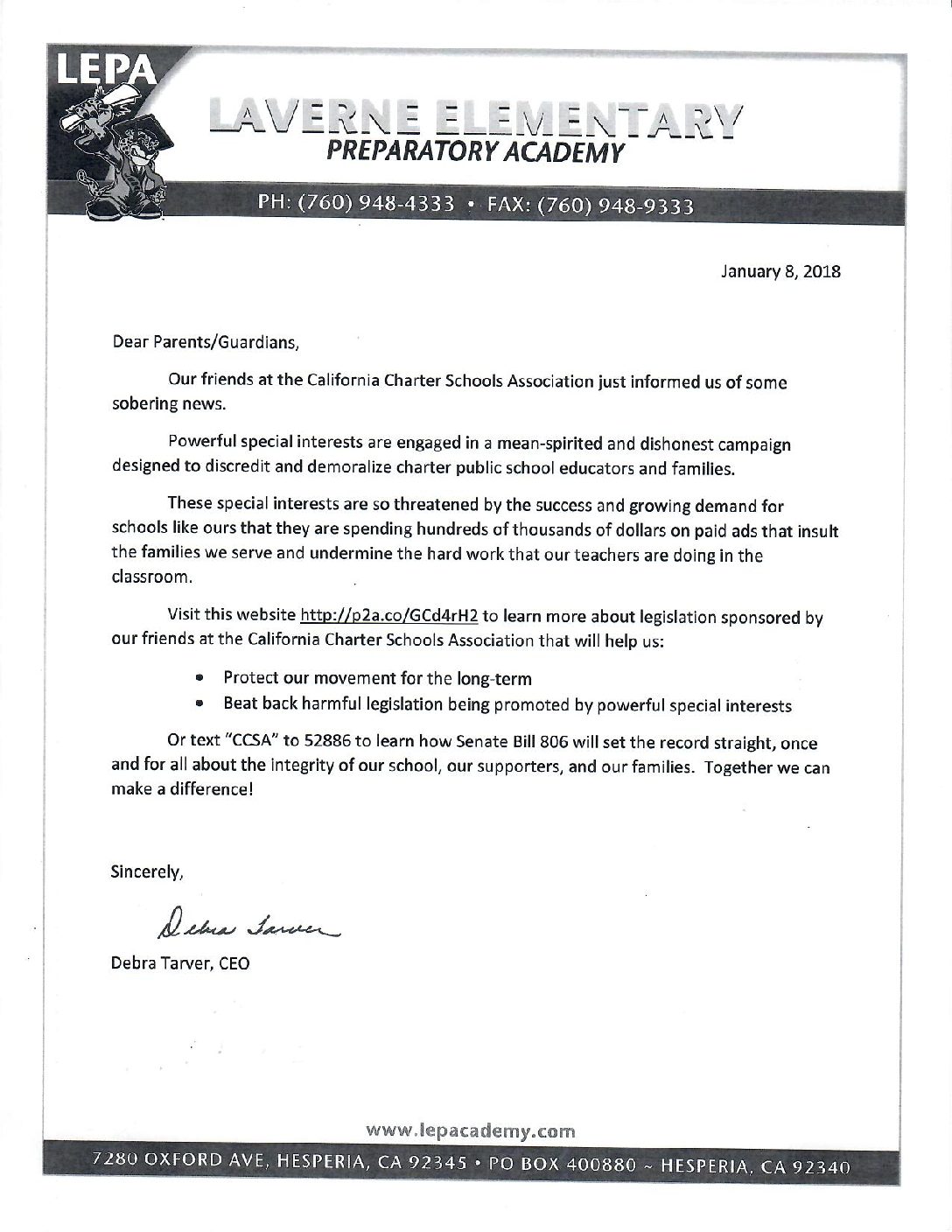 FEB  06-20
Pacific Fundraiser
FEB  09
LEPA vs. DTPA Spelling Bee
FEB  12
Lincoln's Birthday:
Campus is closed
FEB  19
President's Day:
Campus is closed